It's one thing to feel disconnected from your spouse and another to discover they are cheating on you.
Jeanifer Tan felt like her heart shattered in pieces when she learned of her husband's unfaithfulness.
Have you ever been in the same situation?
Instead of having a shoulder to lean on, you suddenly found yourself left alone and broken by the very person who was supposed to be your protector and comforter?
Husbands and wives are designed to complement each other's strengths and weaknesses while being each other's life companion.
Jeanifer believed that a loving and healthy marital relationship is the foundation of a stable and functioning family. She's right. The parents' relationship affects children's development and outlook in life.
So for the sake of her children, Jeanifer stayed in their home despite the betrayal she experienced.
As she endured the pain of a broken marital relationship, her distress started to manifest physically — in her heart. They found that her heart was enlarged.
Because of her distressed, the Jeanifer wasn't able to take care of herself. Her health worsened, along with her smoking habit.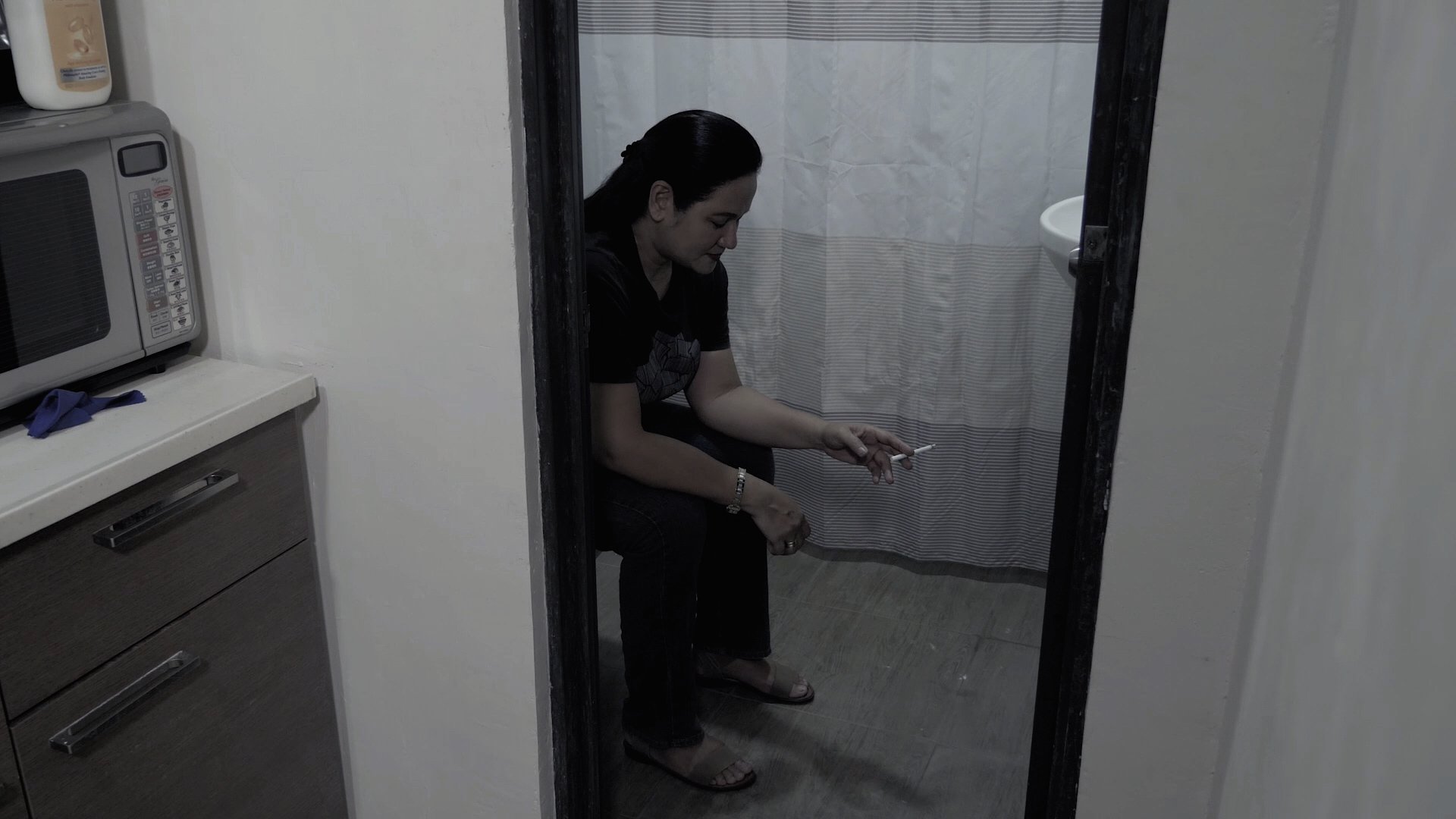 Like Jeanifer, do you turn to an unhealthy habit to cope with your pain and stress in life?
Jeanifer started to binge-watch TV programs to distract herself from the painful reality of her marriage. And that is where God intervened in her life.
She came across The 700 Club Asia episode that featured a story about infidelity and forgiveness in marriage.
Jeanifer couldn't help relating to the story. Right then and there, she decided to pray with the host. She admitted her need for God's rescue. Her decision to commit her life to Jesus changed the way she dealt with problems.
"That's where I learned how to pray for my husband and my children, and for my family to be reunited. I surrendered to God the struggles I was going through that time," Jeanifer recalled.
As she responded to God's call to soften her heart, He started to transform her from the inside out. He opened her eyes to see the things she needed to let go of, change, and develop.
God is just waiting for you to acknowledge your need for Him. He loves it when you call upon Him, believe and trust in Him with all your heart.
You, too, can enjoy breakthrough as you let go of all the things you cannot control and let God take over your life and concerns.
Through God's grace, not only was Jeanifer able to forgive her husband but also herself for letting unhealthy habits cause harm to her body.
"I was convicted that my body is a gift from the Lord so I should not waste it, but instead use it to glorify Him."
Seeing herself as how God sees her, Jeanifer received healing and miraculously overcame her smoking addiction without experiencing any withdrawal symptoms.
The changes she experienced restored her marriage. Most importantly, her new life led her husband to experience the saving knowledge of Jesus Christ.
Have you been waiting for God to change you and your situation?
Trust God's faithfulness and believe that He is your strength in your weakness (2 Corinthians 12:9).
Call upon the Lord in times of your trouble (Psalm 50:15). He promised to save you so that you can bring honor to His name, just as how Jeanifer testified about His power.
In your suffering, remember that the Lord sees you, feels you and understands you. Everything about you matters to Him.
Do not let suffering cause you to harm yourself. Stop stressing yourself to change the things you can never control. Shift your focus from your own strength and understanding to God's boundless grace and limitless power.
If you are praying and longing to experience freedom from a painful past, addiction, and unforgiveness, God is faithful and powerful to answer your prayers and to be the Answer to your every need.
Do you want to experience His liberating and transforming power? Make room for Jesus as you give Him the throne of your heart.
We are here to help you establish and strengthen your relationship with Jesus, the One who can change our hearts and transform our situation.
Meanwhile, if God is prompting you to partner with us to reach more hurting and hopeless people, we welcome you to be our faithful partner.
May the God of boundless grace make you abound in love, power, hope, and faith as you journey through life!