With hopes of empowering ministers and touching the lives of young Cebuanos, CBN Asia flew to the heart of Cebu and launched Superbook Cebuano, and conducted social media evangelism workshop in Robinsons Galleria Cebu, last October 7.
Bannering the title, "Growing Your Ministry through Social Media," former CBN Asia Digital Media Manager Sheena Mangunay shared the best practices in maximizing social media platforms and tools to reach more audience and share the gospel online.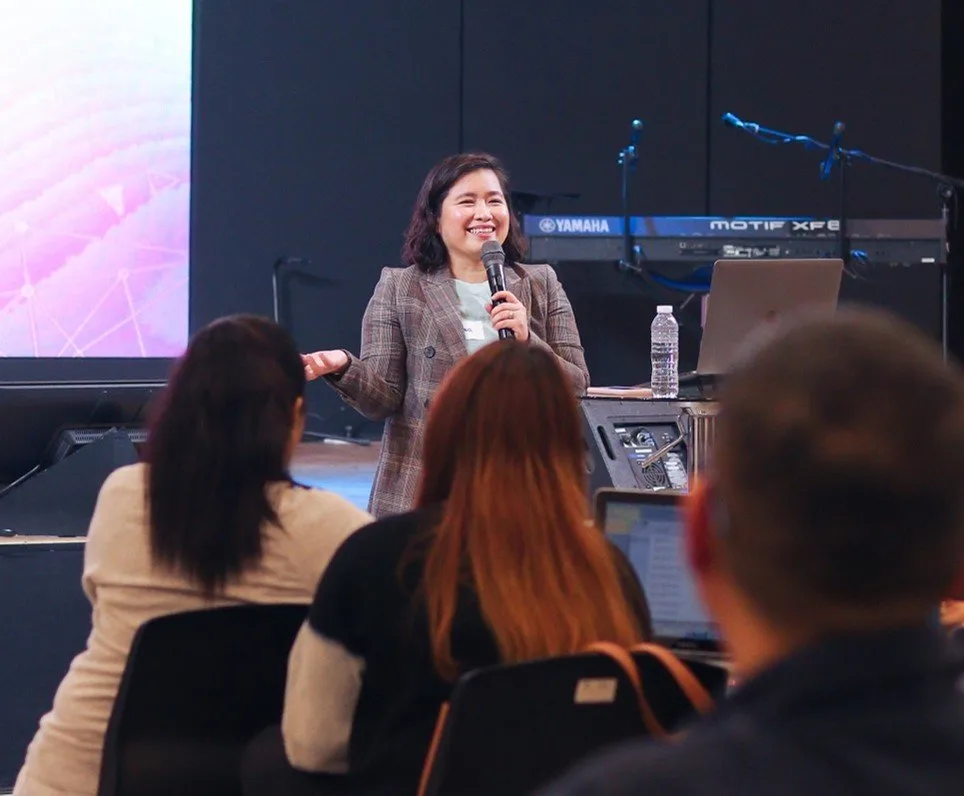 The workshop inspired 23 dedicated participants from Victory churches in Cebu to unveil the aspirations of their ministries, understand their strengths, weaknesses, opportunities, and threats.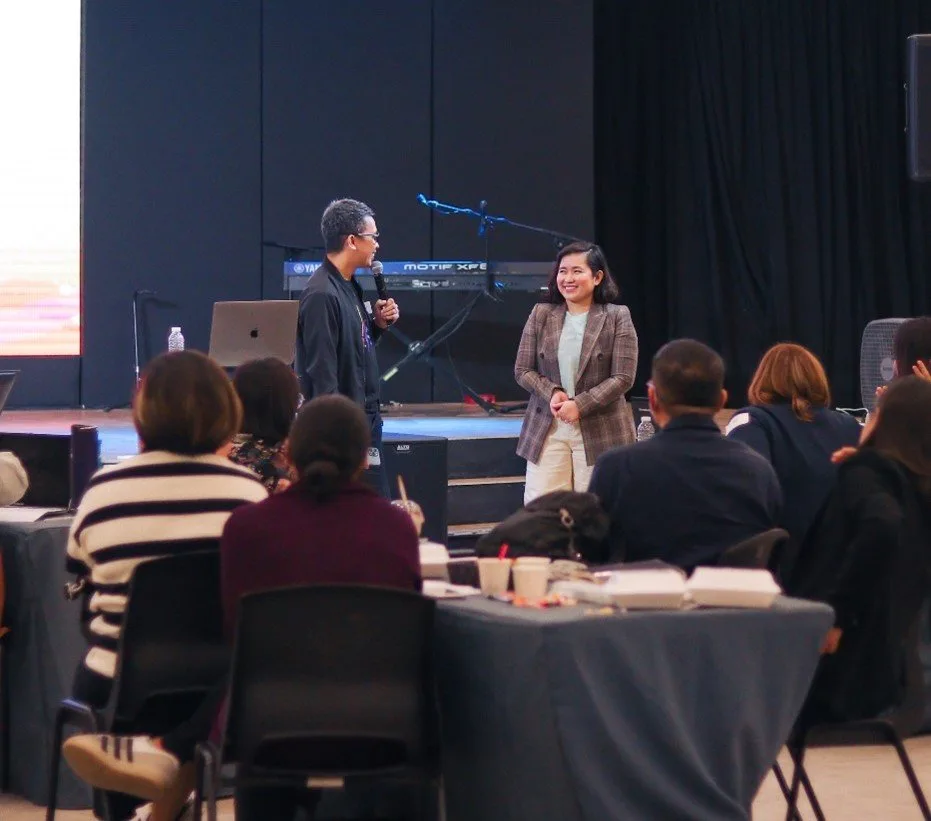 They revisited their ministry's vision, mission, core values, goals, and the audience they aim to reach. Ultimately, they received tools that can help them craft a customized social media growth strategy.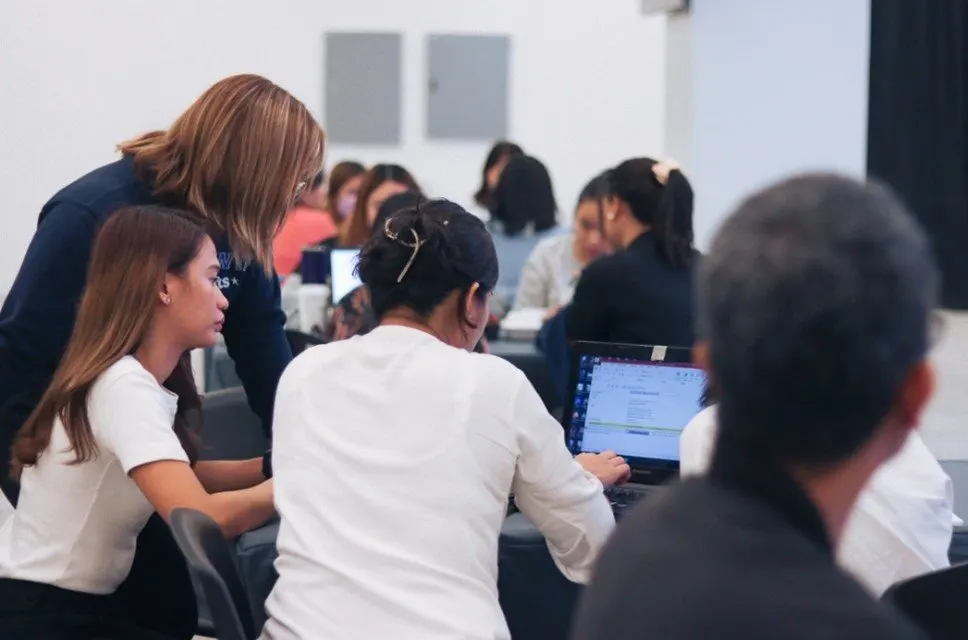 Clouie Lastima, one of the participants, couldn't help but express her heartfelt gratitude for the invaluable experience she gained during the workshop.
"This is one for the books. It's been an incredible privilege to hear directly from Miss Sheena. Her insights and strategies, especially on using social media to serve the Lord and our community, have been incredibly inspiring," she said.
After a morning filled with insights followed an exciting afternoon for Cebuano kids—the Superbook Cebuano Grand Launch.
For the first time, children and their parents watched the Superbook episode, "A Giant Adventure" in Bisaya! Witnessing the kids engage in the story, now translated into their native language, was truly heartwarming.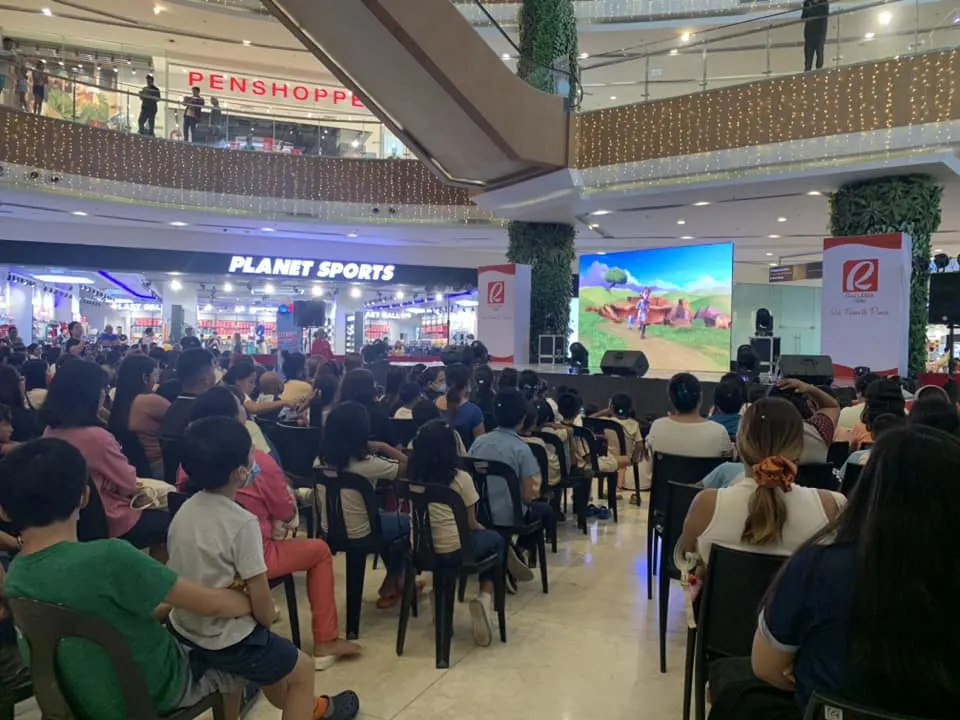 Laughter filled the hall as they took on the challenge of Gizmo's Talent Show, where they showcased their TikTok dance moves.
The fun experience didn't end there; they played games, answered trivia questions, took home Superbook merchandise, and sang "The Salvation Poem" in Cebuano, too!
The journey extended to the Children's Haven Orphanage in Cordova the following day, October 8.
Gizmo on the Go!'s Super Crew and everyone's beloved robot friend, Gizmo, sparked hope and joy in the lives of children.
The kids, along with their teachers, danced and watched an exciting film. They also engaged in quizzes, challenged themselves, and delved into a mind-boggling, scientific question-and-answer session.
The Superbook team also visited the kids in Ganaan Christian Academy in Lapu-Lapu City. The day was filled with activities, and the children were thrilled to meet Gizmo and take home Superbook merchandise.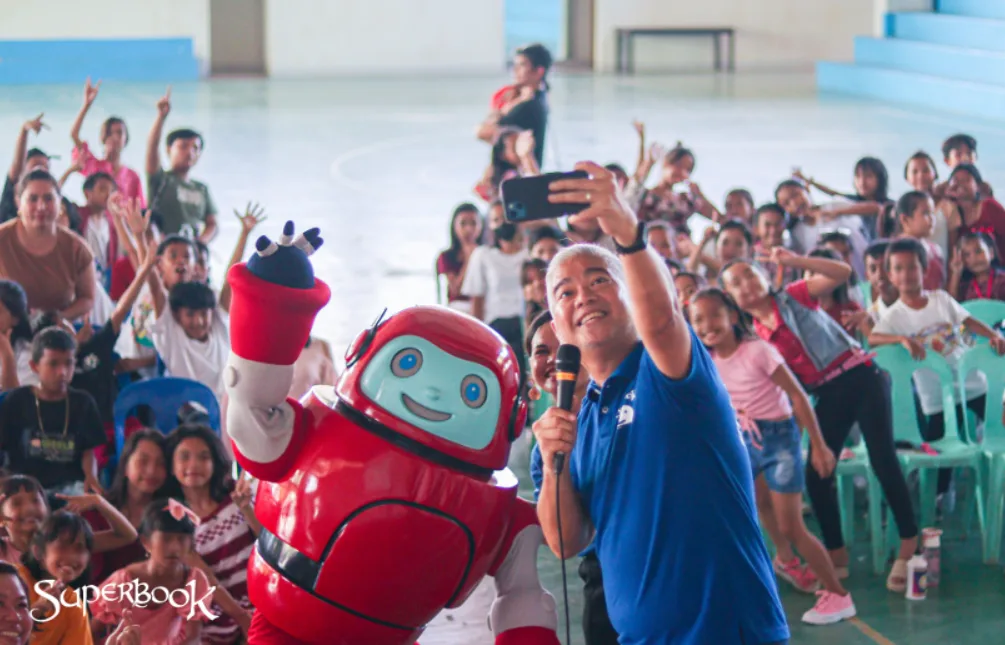 CBN Asia continues to empower ministries, inspire children, and share God's love with Filipino communities and beyond.
You, too, can take part in this meaningful journey. Call 8-737-0-700 to know how you can be a blessing today!