For the first time ever, children in Cebu got to watch Superbook in Bisaya when they attended the Superbook Cebuano Grand Launch in Robinsons Galleria Cebu, last October 7.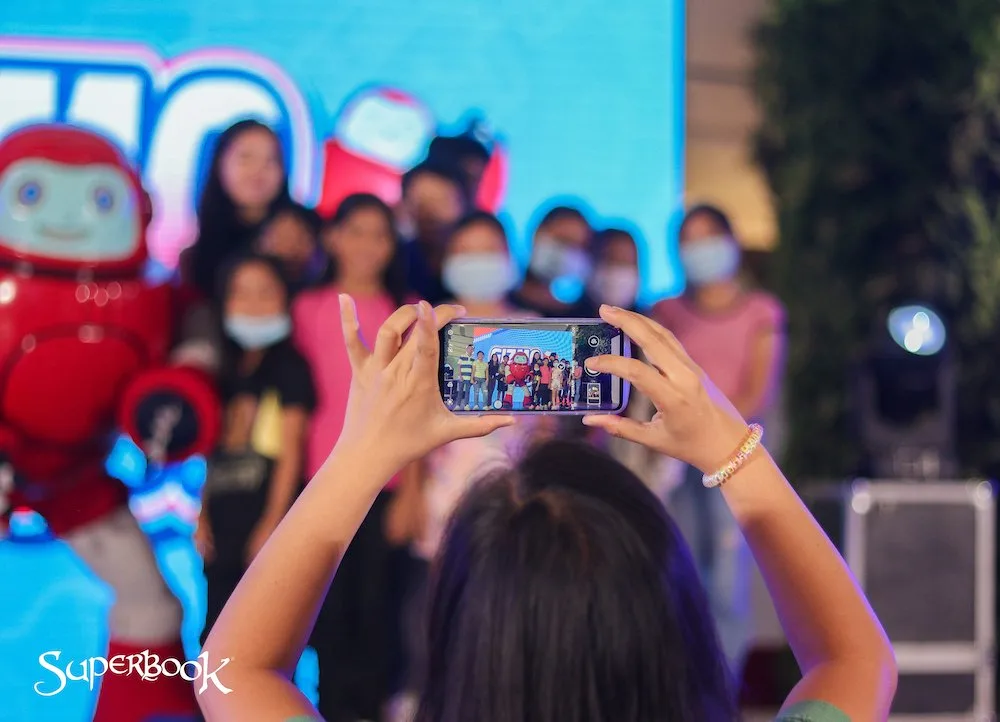 The groundbreaking launch happened just in time for the celebration of the well-loved animated Bible series' 12 years of broadcast in the Philippines.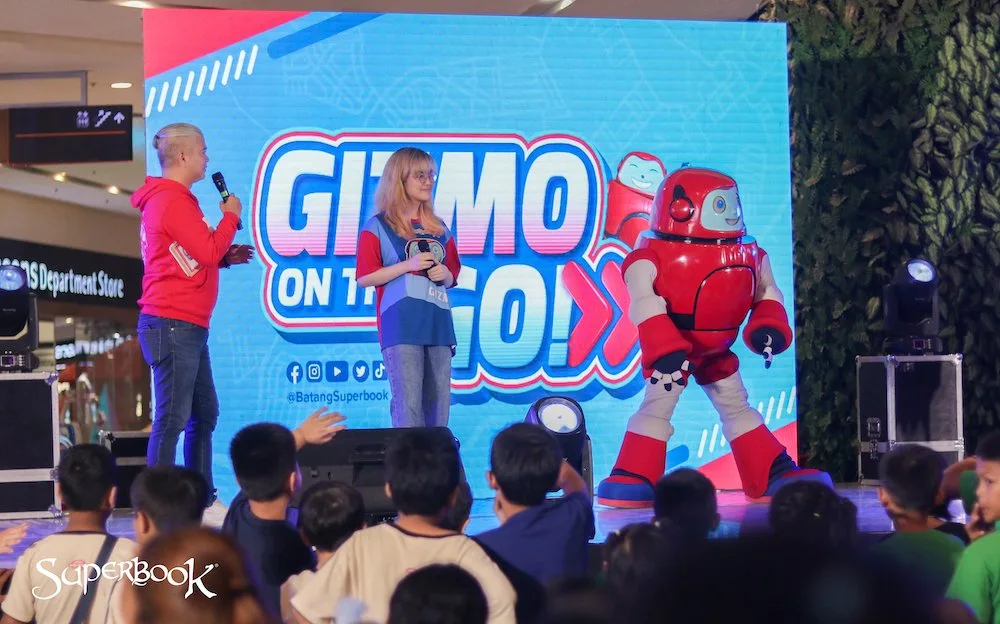 "Superbook is a good way for parents to introduce the Bible to their children," shared Pastor Rodel and Joy who attended the event with their 9-year-old daughter, Anya.
Like most kids, Anya enjoys fun and visually-rich storytelling. That is why her parents encouraged her to watch Superbook when she was just 3 years old.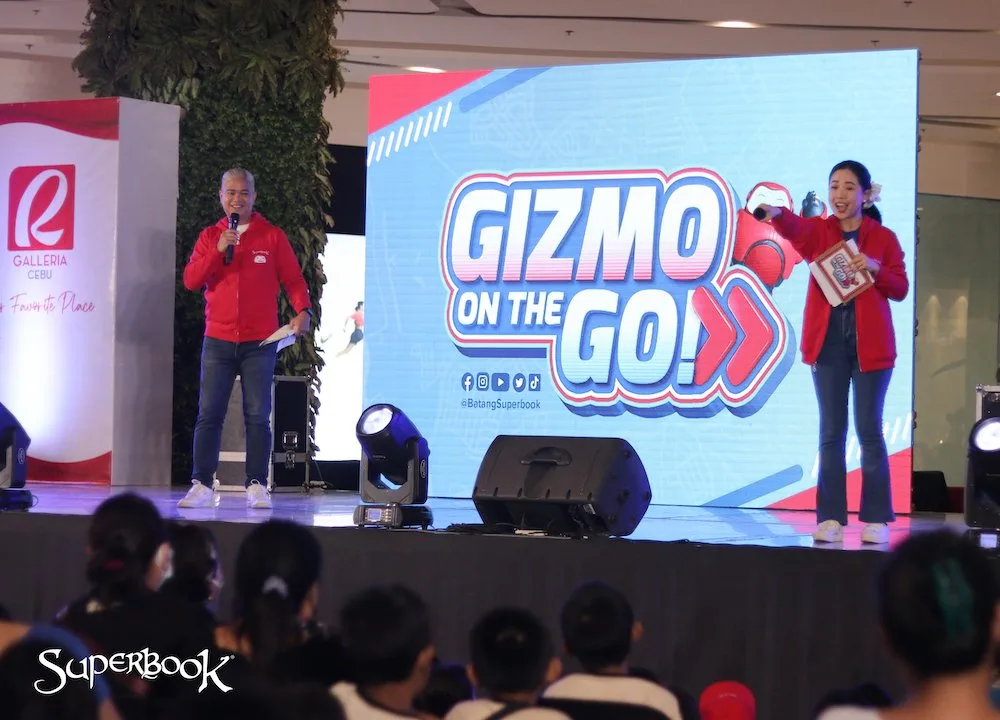 With the initiative of translating Superbook into the Cebuano language, more children in the Visayas region will be able to learn more about the Bible.
Icko Gonzalez, CBN Asia's Manager for Superbook, shared how the idea of translating the show to Cebuano came to life.
"During our visits to this region, we've observed the strong desire among the children and their families for a deeper connection with God through Superbook. Their requests to have Superbook episodes translated in Bisaya touched us to make this happen," he said.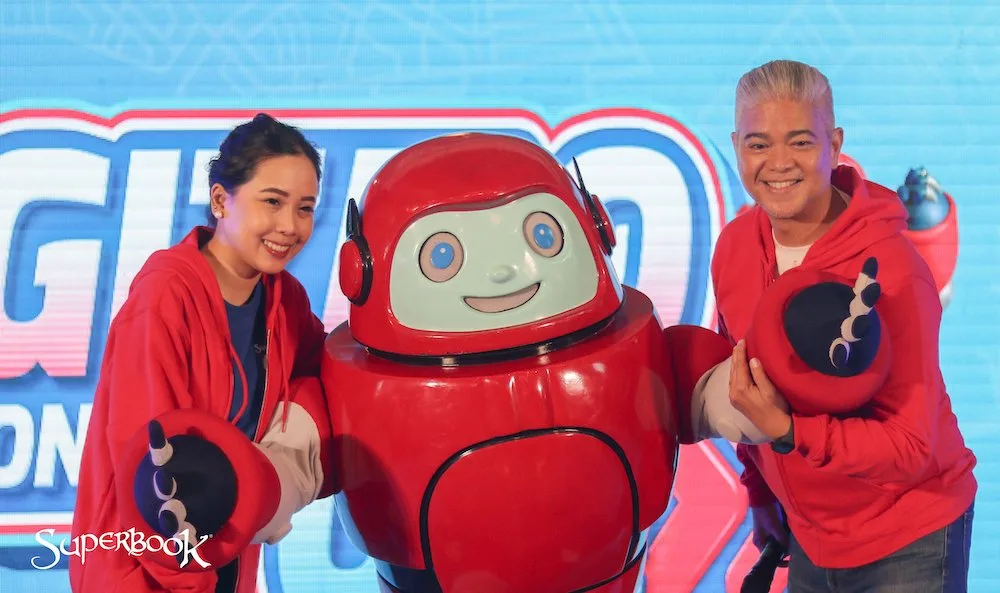 After the grand launch in Robinsons Galleria Cebu, the Super Crew conducted outreach events in Cordova and Lapu-Lapu City. The venues were filled with joyous and contagious cheers from the children and their families!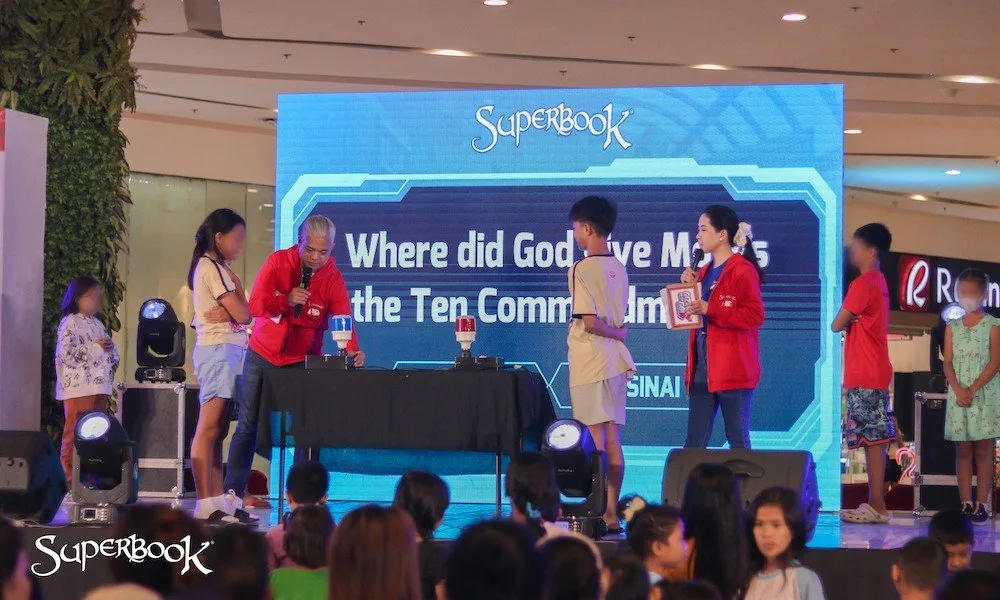 Cebuano kids showed their dancing skills during Gizmo's Talent Show as well as their knowledge of the Bible during Gizmo's Lab. And for the first time ever, they got to watch the Bisayan version of the Superbook episode, "A Giant Adventure!"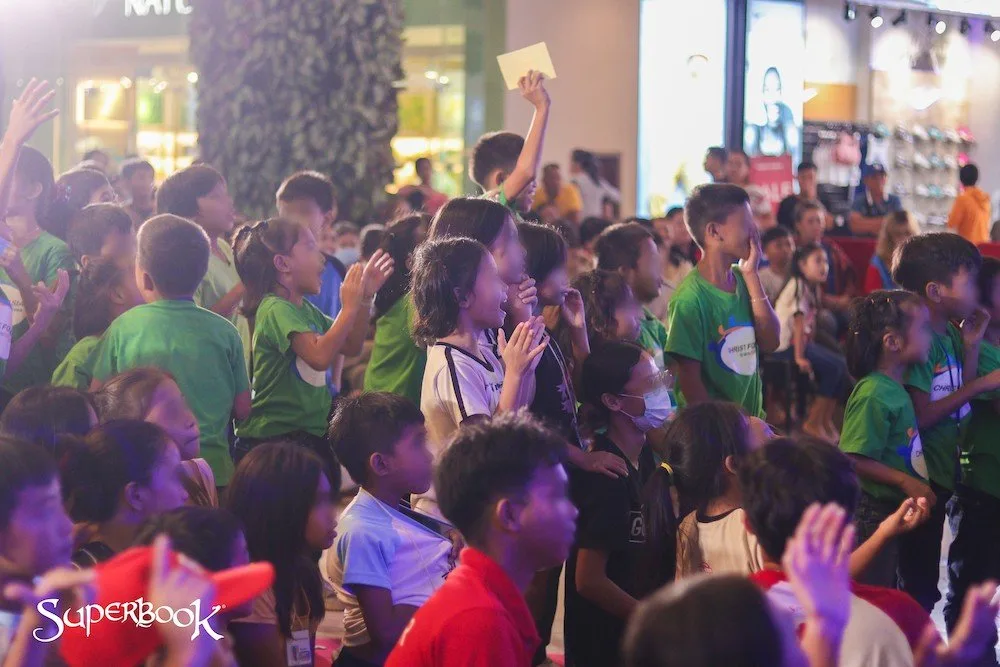 Through the episode, the kids were reminded that talents come from God and they were inspired to use it for Him.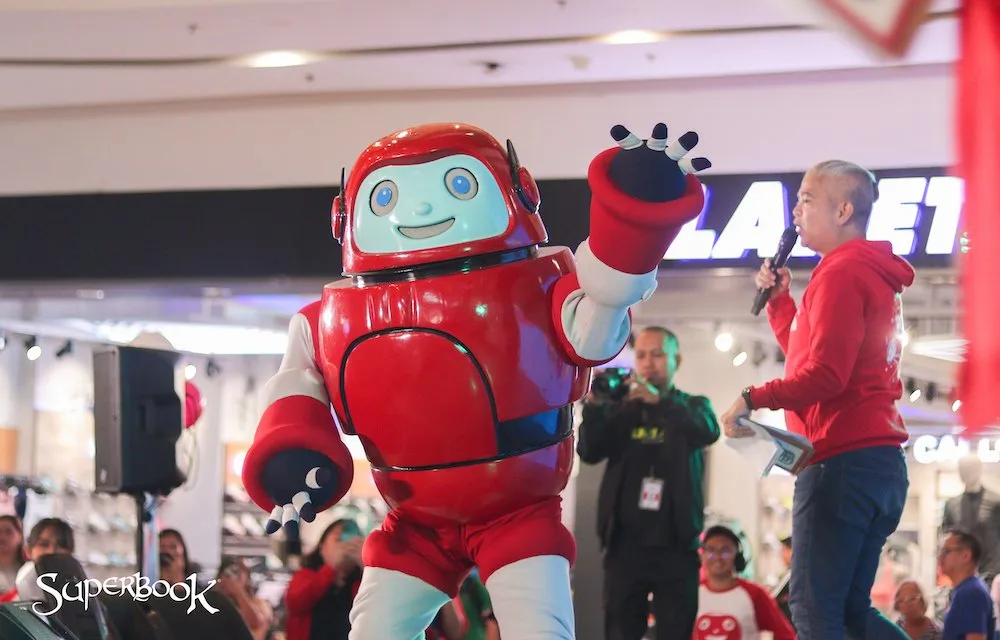 After watching Superbook, the children were amazed to meet their robot friend, Gizmo, and everyone sang and danced to the Cebuano version of "The Salvation Poem"! It truly is a memorable experience for all who attended the Superbook Cebuano Grand Launch.
Icko is excited to bring the Superbook experience to even more children across all Bisaya-speaking communities. He shared, "The future is bright, and we're eager to share the transformative power of Superbook with them all."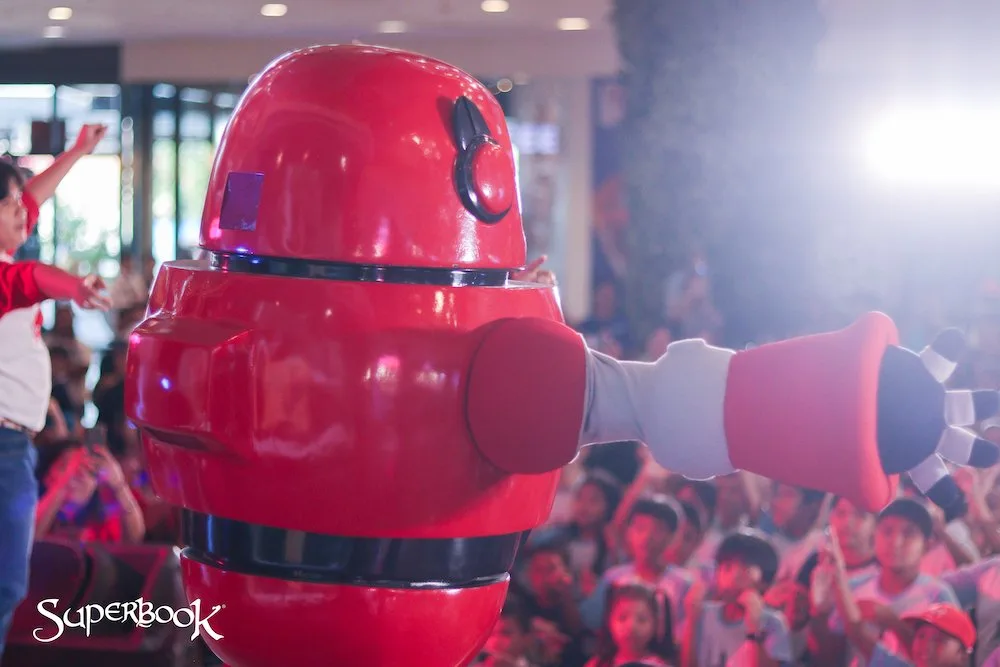 With the unwavering support of generous donors and partners, Superbook is taking a step closer to the vision of imparting life lessons, teaching moral values, and igniting the joy of learning the Bible in the hearts of Filipino children and their families.
Do you want to be our partner in reaching children for Jesus through Superbook? Click here to donate.