What is one thing from your childhood that you want to pass on to your kids?
For SuperMom Rosabelita, it's the Bible lessons she got from watching Superbook back in the '80s and '90s.
Rosabelita loved watching Superbook Classic and The Flying House when she was younger. Now, it's her daughter Paula's turn to join the fun Bible adventures of Chris, Joy, and Gizmo!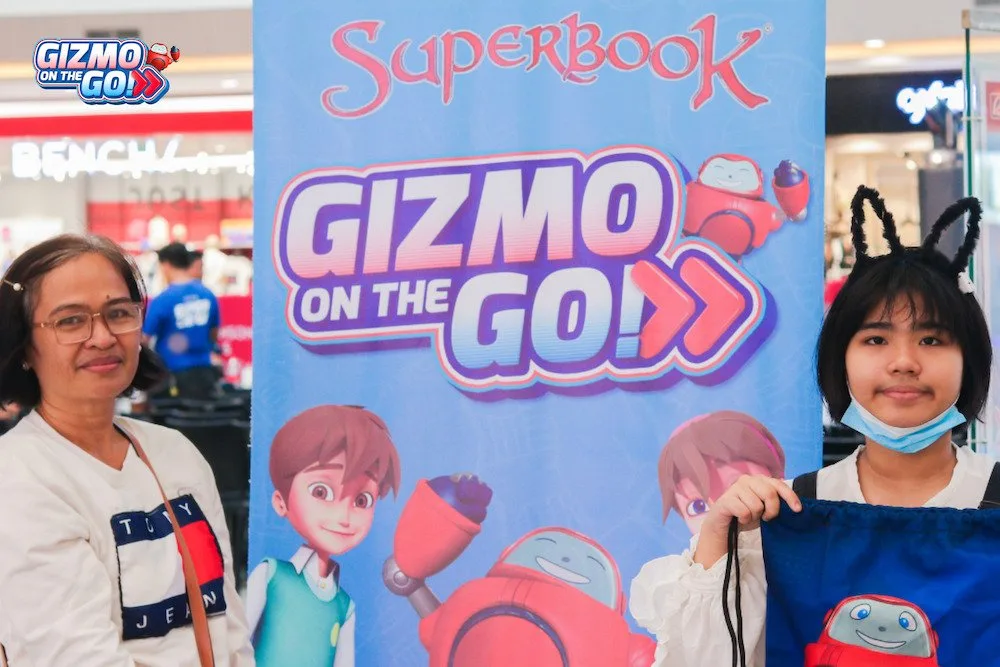 She doesn't want Paula to just watch Superbook for fun without learning lessons from it. So, she decided to go on a Superbook journey once more–this time with her daughter!
The mother-and-daughter duo went to participate in a Gizmo on the GO! event in Robinsons Gapan, Nueva Ecija, last April. "Gizmo on the GO!" is a fun-filled event where kids can try different activities, play games, watch Superbook episodes, take a selfie with their favorite robot friend Gizmo, and more!
SuperMom Rosabelita proudly cheered for her daughter as Paula answered every question during Gizmo's Lab, a quiz bee part of the show, with ease. She ended up being the winner, even taking home special prizes from Gizmo!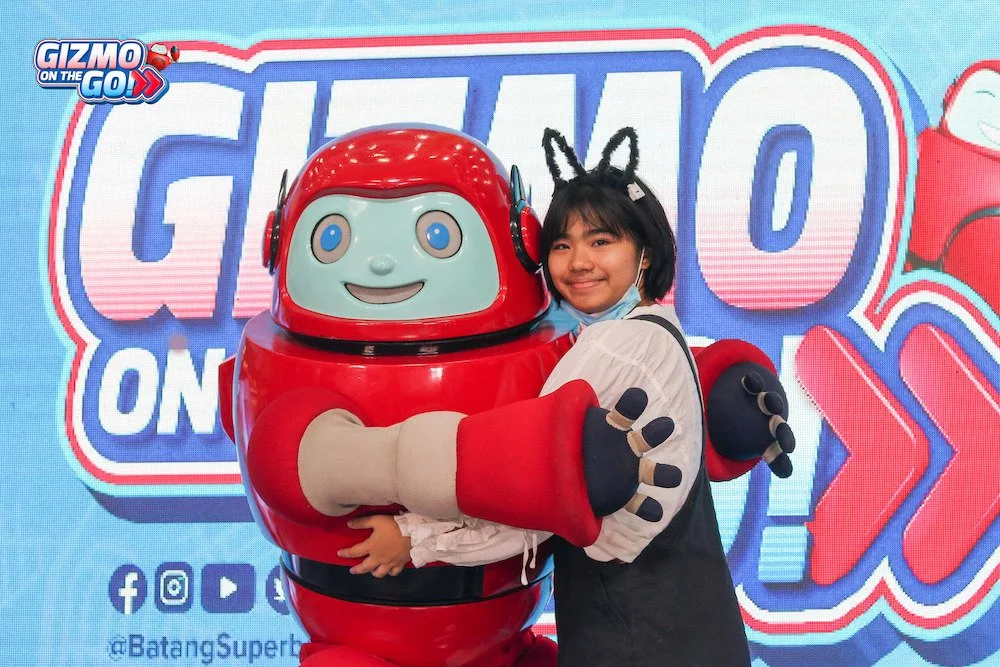 Rosabelita shared that Superbook's visuals appeal to kids—encouraging them to learn about biblical lessons and good values. In fact, she noticed some similarities between Chris' experience in the Superbook episode, He is Risen with that of her daughter.
"At first, Chris had a different attitude toward his mom. But after he went to Jesus' time and then back to the present, his attitude toward his mother changed. That also happened with Paula," she said, testifying on how Superbook helps her teach good values to her daughter.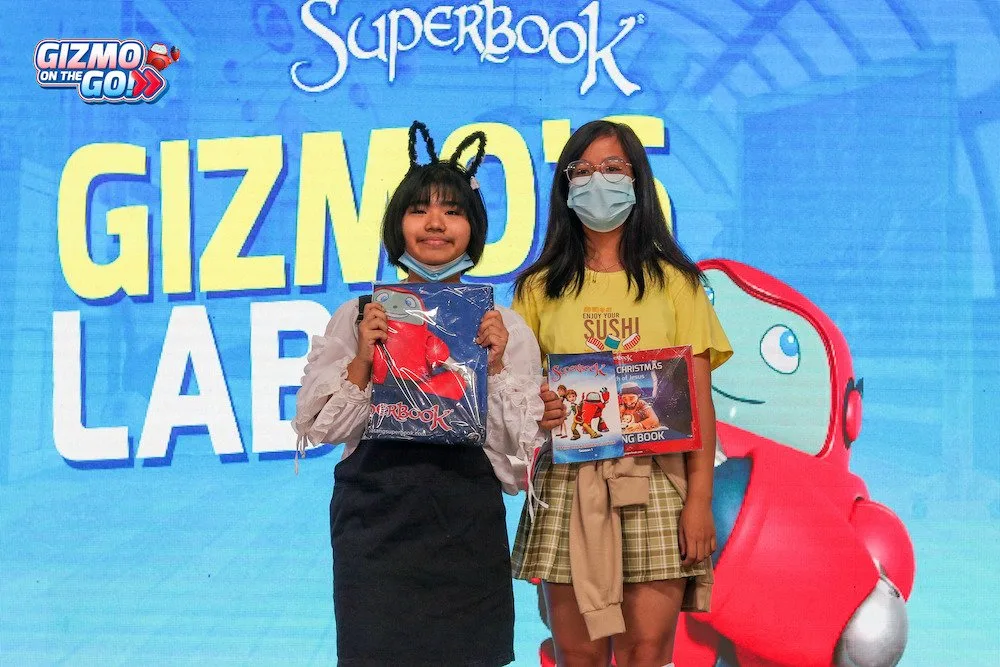 The SuperMom also gave advice to other parents, "I hope that they will make time to watch Superbook together with their children, so they can explain life lessons from the show."
Watching Superbook not only helps children understand Bible lessons better, but it also gives opportunities for parents and kids to bond. SuperParents can also use the Superbook Family Discussion Guide to help their learning time be more meaningful and productive!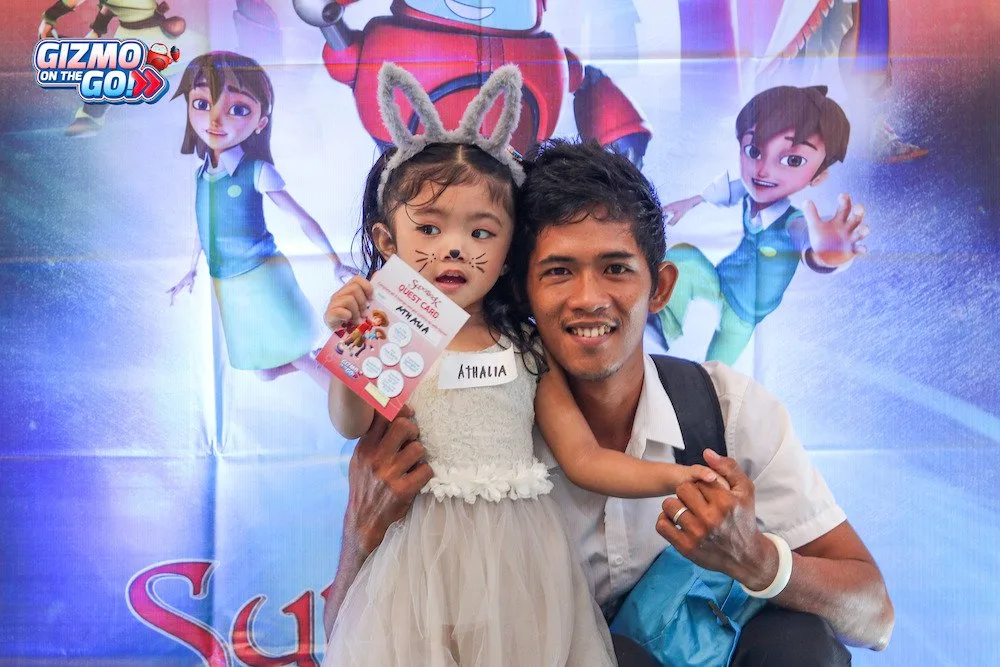 Help us reach more Filipino children and parents through Superbook by becoming a CBN Asia partner today! Click here to know how you can donate.