Why do you wake up early in the morning?
Many Filipinos arise before daybreak so they can set off early for work, school, or household chores. Truly, it is a perfect time to start a long, busy day.
But for 67-year-old Teresita Lacaba, to get up early is to receive early blessings.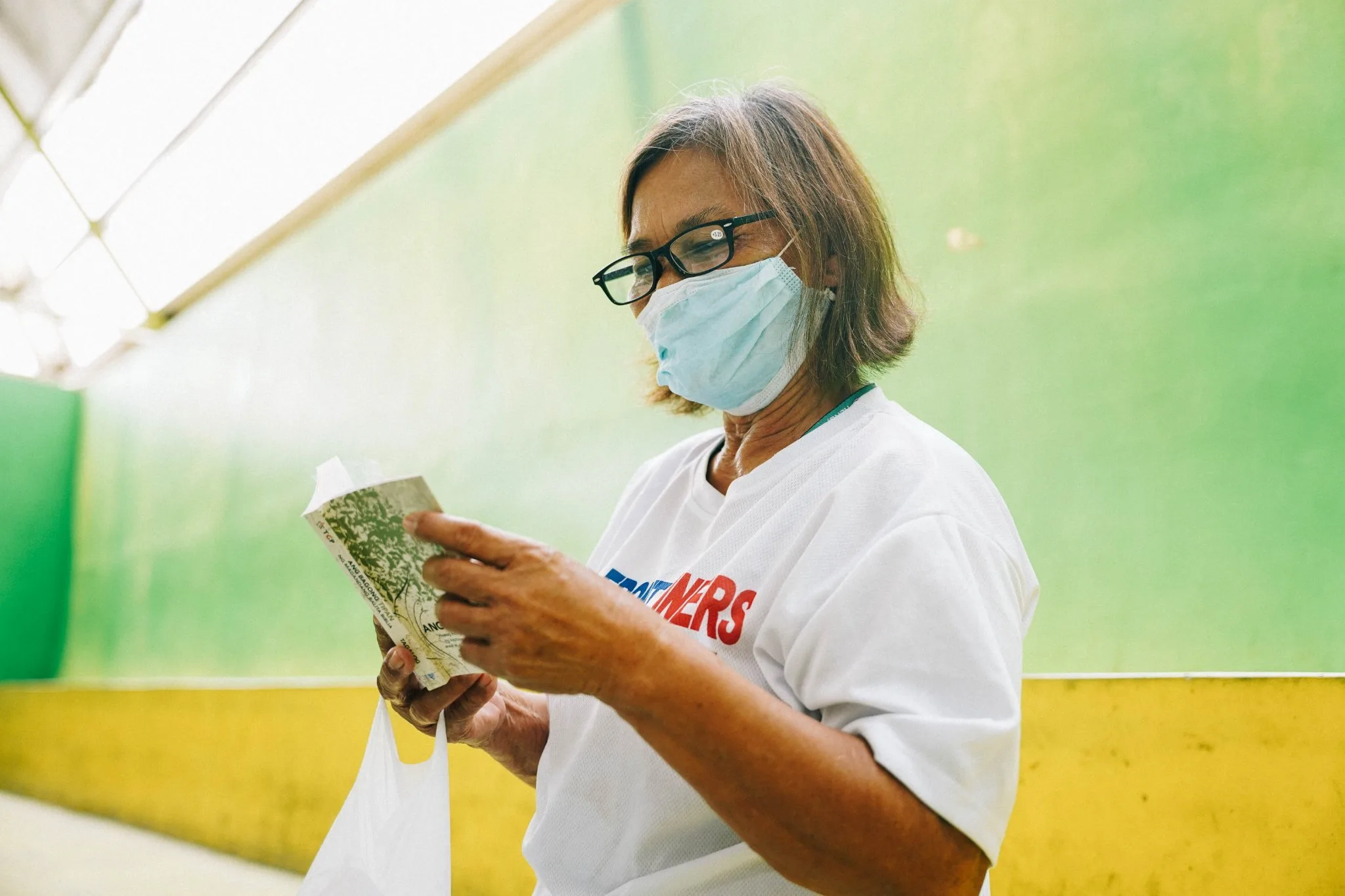 The mother left home early yesterday with hopes of getting first in the line of patients of Operation Blessing's medical mission in Aplaya, Baseco Compound, in Tondo, Manila.
Family budget has always been tight, that is why a free medical checkup is Teresita's only way to see a doctor without breaking the bank.
Just as she expected, a long queue of patients formed. Around 300 residents waited patiently—and through your kindness—received the medical attention that they need.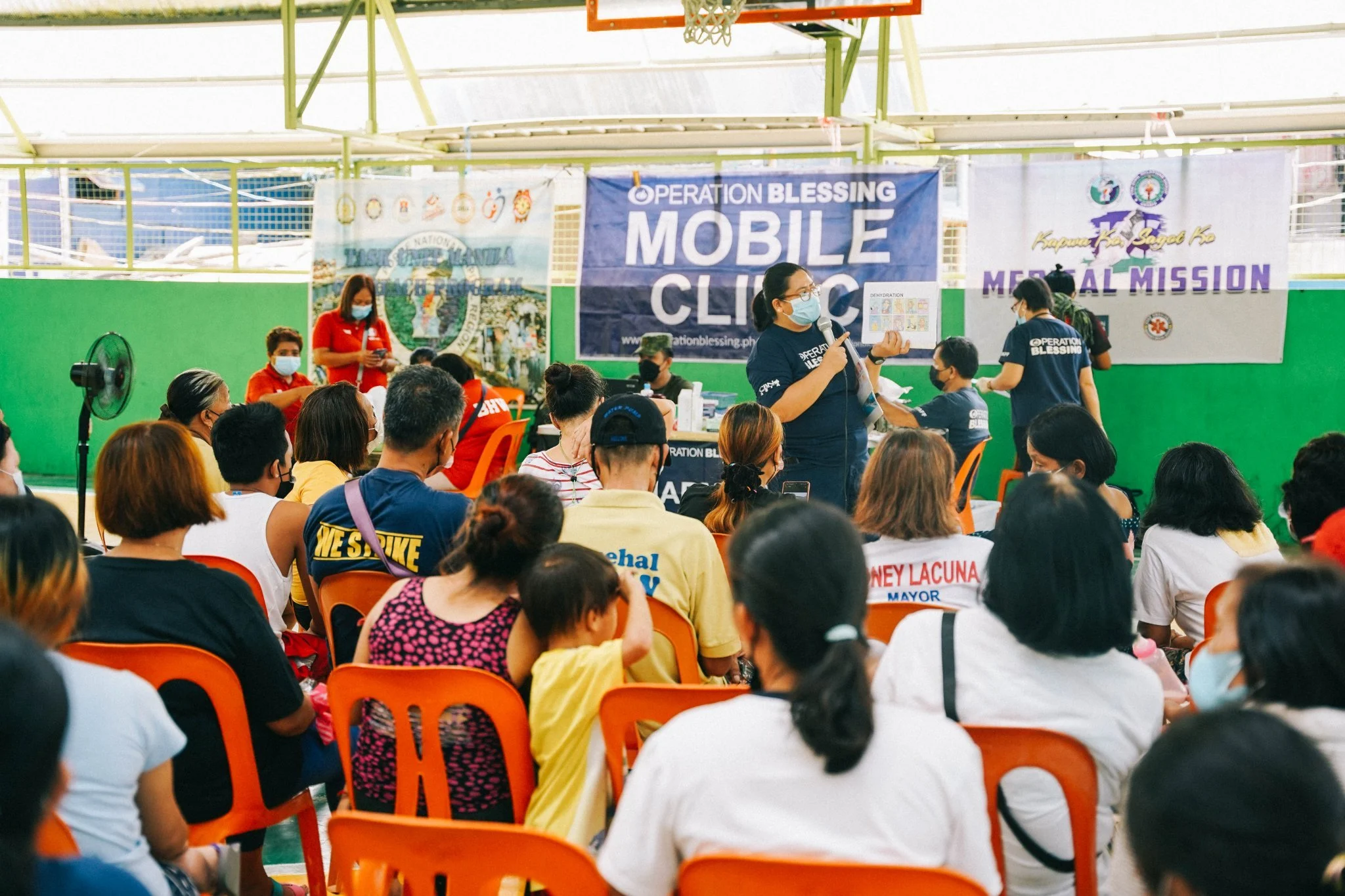 Teresita and some of your kababayans in Tondo received free medical, dental, and optical services—made more efficient with Operation Blessing's state-of-the-art mobile clinic.
Volunteer medical personnel from 7th Civil Relations Group – Civil Relations Service, Joint Task Force NCR, Philippine National Police, and the barangay healthcare workers of Baseco, all worked hand-in-hand with Operation Blessing's healthcare team to reach people in need.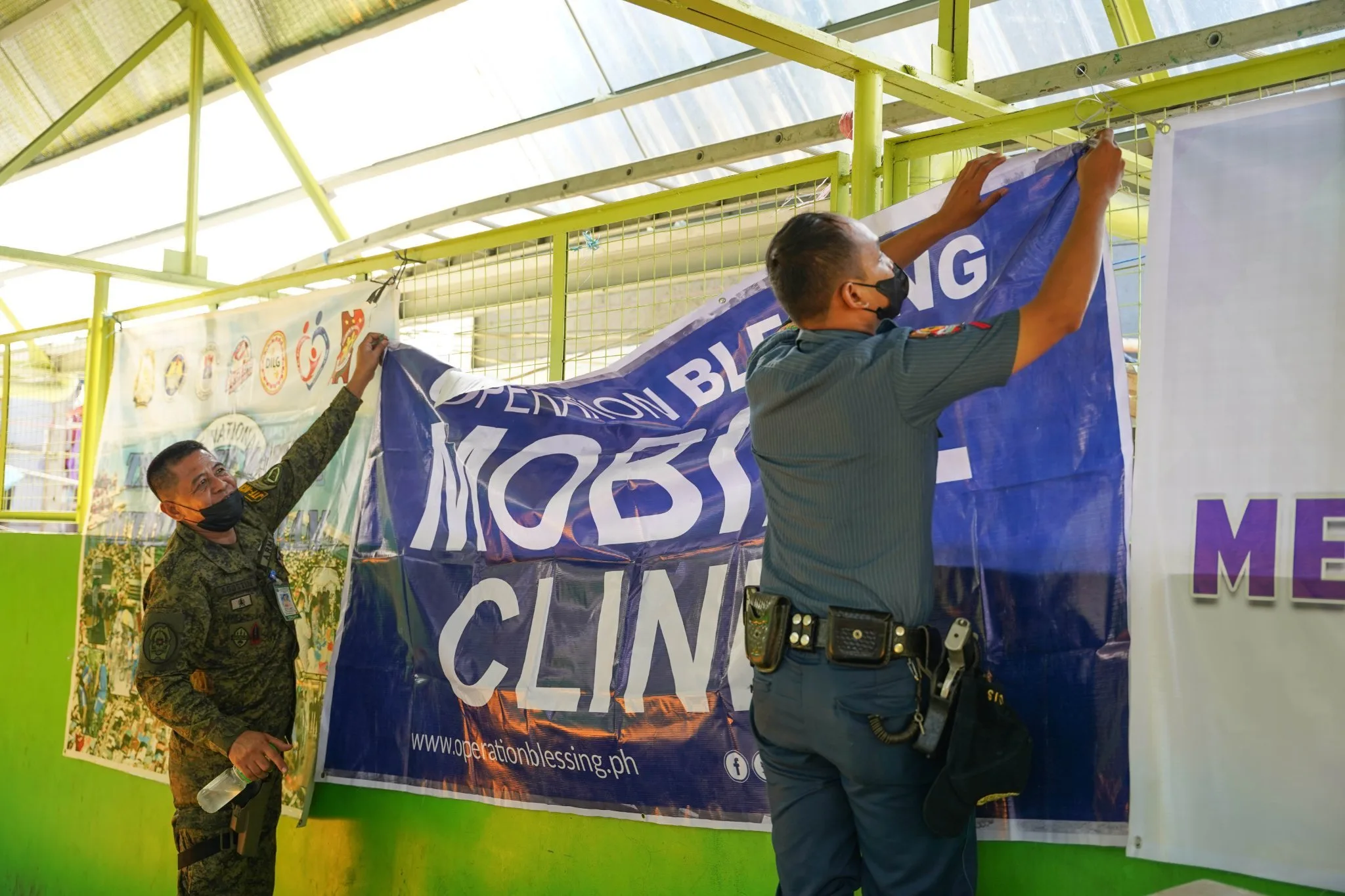 More than the physical relief and medicines, the patients received the message of hope and God's saving love through the ministry's church partner, the Baseco Mission Church.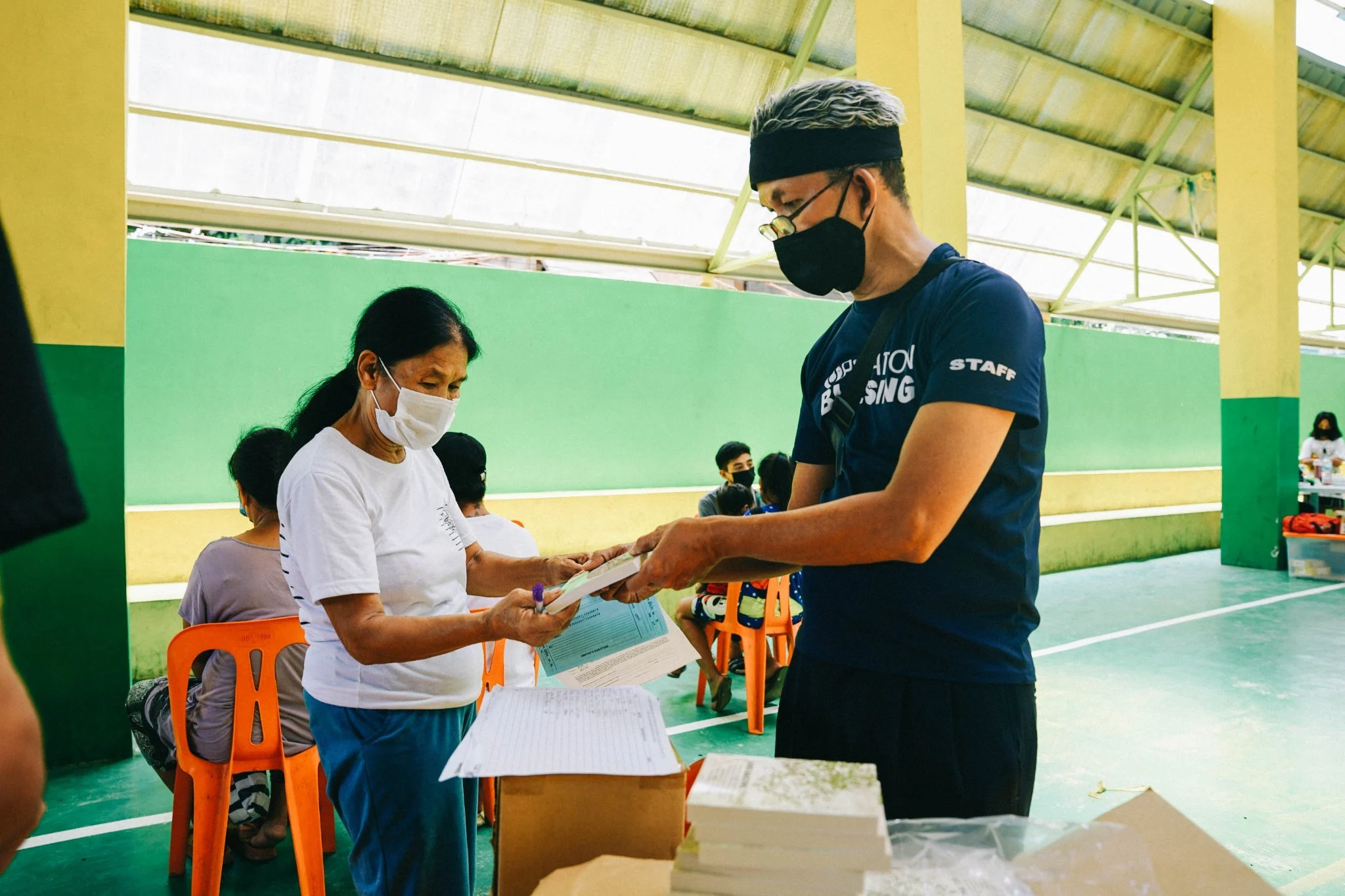 Teresita, who got her eyes checked and was given a pair of brand-new eyeglasses and some medicines, expressed her gratitude to the team and everyone who made the medical mission possible.
It touched her heart to know that there are people out there who care for them, who want to bless them and bring healthcare closer to their community.
"Thank you for making an effort to visit us here and help us. The free eyeglasses are a huge help to me. We hope more people like us will be helped through your mobile clinic and medical mission," Teresita shared. 
Help us help more!
Together, we can continue bringing free, basic medical care to the doorsteps of your kababayans in need!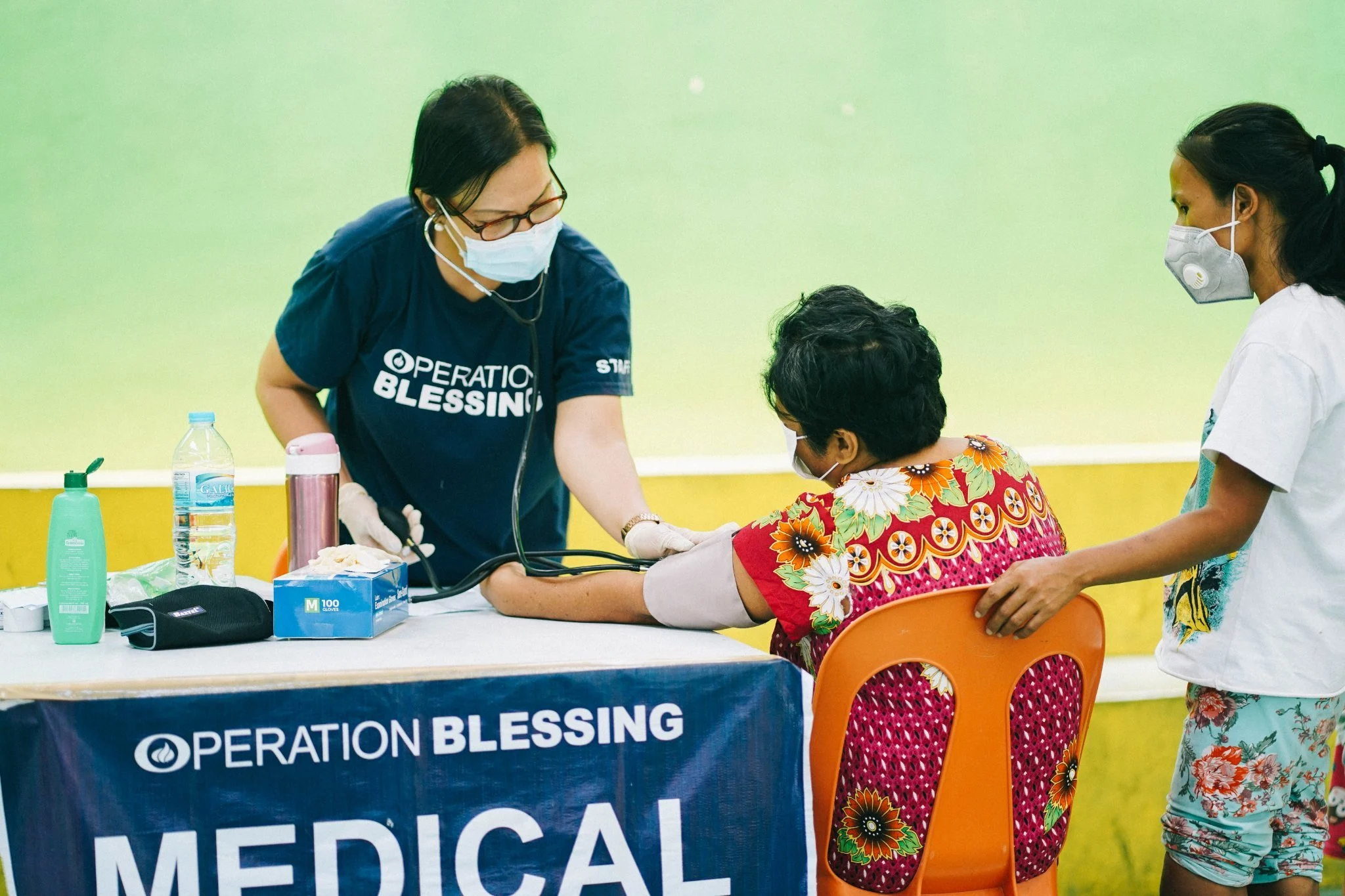 Partner with Operation Blessing and support our upcoming medical missions! You may give any amount through Operation Blessing's website, through GCash (Operation Blessing), or through the following bank accounts with account name: Operation Blessing Foundation Phils., Inc.:
Banco De Oro (BDO)
Peso Account: 003-000-055-279
Dollar Account: 103-000-11-3333
Swift Code: BNORPHMM
Union Bank of the Philippines
Peso Account: 00-216-072163-9
Dollar Account: 13-216-000170-0
Swift Code: UBPHPHMM
Metrobank
Peso Account: 270-3-27050273-4
Dollar Account: 270-2-27000282-4
Swift Code: MBTCPHMM
Bank of the Philippine Islands (BPI)
Peso Account: 3001-0040-33
For more information on how you can help or sponsor Operation Blessing's mobile clinic beneficiaries, contact 0918-906-7753 or send a message through Facebook. 
(DSWD-SB-SP-000061-2021-Nationwide. Valid until Nov 23, 2022)