How have you been feeling as Christmas is fast approaching?
If you are no longer enchanted by sparkling Christmas decorations and Christmas carols, you are not alone.
In an article on VeryWell Mind, it is said that more people are getting lonelier at this season. For a few to several reasons, many people are feeling anxious, sad, and frustrated during this time.
In the past year, maybe you are one of the people who have lost jobs, opportunities, or loved ones. And as you look back, you only see a year full of challenges and losses.
Amid these difficulties in your career, family, health, and finances, joy and peace this Christmas are still possible.
Here are 5 practical ways to experience a meaningful holiday: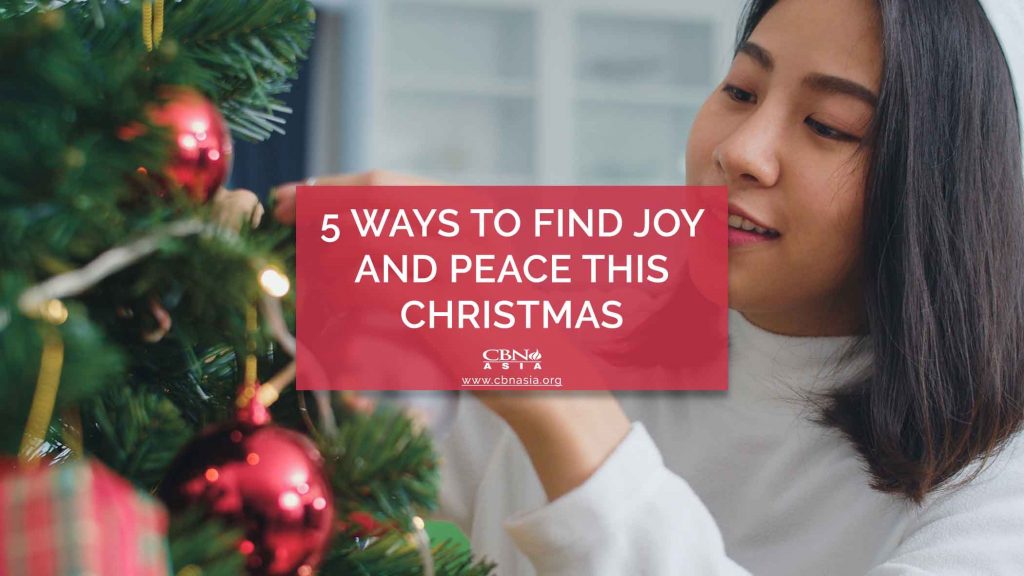 1. Write a gratitude list
Graduate Professor Michelle Maidenberg said in an article on Psychology Today that practicing an attitude of gratitude helps you boost your confidence and positivity in life.
Furthermore, practicing gratitude helps you handle your stress well. So whatever situation you are in, always make room for gratitude.
Being grateful is not just limited to the remarkable things happening in your life. Sometimes, life gives you so many amazing things to be grateful for in the mundane things in life.
You can list all these things on a small notebook or journal which you can keep and revisit every time you feel like there is nothing good happening around you.
"Be thankful in all circumstances, for this is God's will for you who belong to Christ Jesus." (1 Thessalonians 5:18 NIV)

2. Encourage yourself
You might be someone who used to encourage others but this time, give it to yourself. As they say, you cannot pour from an empty cup so quench your thirst for encouragement.
So aside from keeping a list of the things you are grateful for today, having an encouraging Bible verse to keep you going is also helpful to keep you motivated.
The Word of God has stories and promises that are still relevant for you today. Meditate on God's Word, and you will surely find joy and peace knowing that God has so many things in store for you.
Write down these scriptures and keep them in your heart and mind every day. Whenever you will feel lonely this holiday, Go back to these Bible verses and the joy of the Lord will follow you in whatever circumstances you're in.
"I pray that God, the source of hope, will fill you completely with joy and peace because you trust in him. Then you will overflow with confident hope through the power of the Holy Spirit." (Romans 15:13 NLT)

3. Help someone today
As you encourage yourself, pay it forward, and help someone this Christmas season.
According to an article in Psychology Today, by shifting your attention to helping other people, you will not just make them feel better, but you will also feel better about yourself.
Random acts of kindness towards others can help you feel joyful and peaceful. Take note they do not necessarily have to be grand gestures. You can start by blessing someone today by reaching out to and praying for them.
Aside from this, you can also help others by blessing the disadvantaged people by donating to CBN Asia's humanitarian arm, Operation Blessing.
"Each of you should give what you have decided in your heart to give, not reluctantly or under compulsion, for God loves a cheerful giver." (2 Corinthians 9:7 NIV)

4. Spend time in prayer
Nothing beats prayer.
In whatever season of your life, whether you have a merry Christmas or a lonely holiday, never forget to pray.
According to an article of Crosswalk, prayer should be as natural as breathing, a way of life.
What's more, God honors your prayer! Plus, He sees every tear from your eyes as you pray. So, if you want to seek unshakeable peace even in your situation, surrender all your problems in prayer.
As you pray, expect that you will receive unconditional joy from God who always cares for you.
"Give all your worries and cares to God, for he cares about you." (1 Peter 5:7 NLT)

5. Revisit Jesus' birth story
Lastly, may you find joy and peace this Christmas season in the ultimate reason, which is the birth of our Savior, Jesus Christ.
Despite the things you have lost this year, you can find comfort in knowing that you have received the greatest gift you could ever have, and it is Jesus.
His birth that saved you from sin is more than enough reason for you to be grateful, joyful, and peaceful this Christmas season.
"The Savior—yes, the Messiah, the Lord—has been born today in Bethlehem, the city of David!" (Luke 2:11 NIV)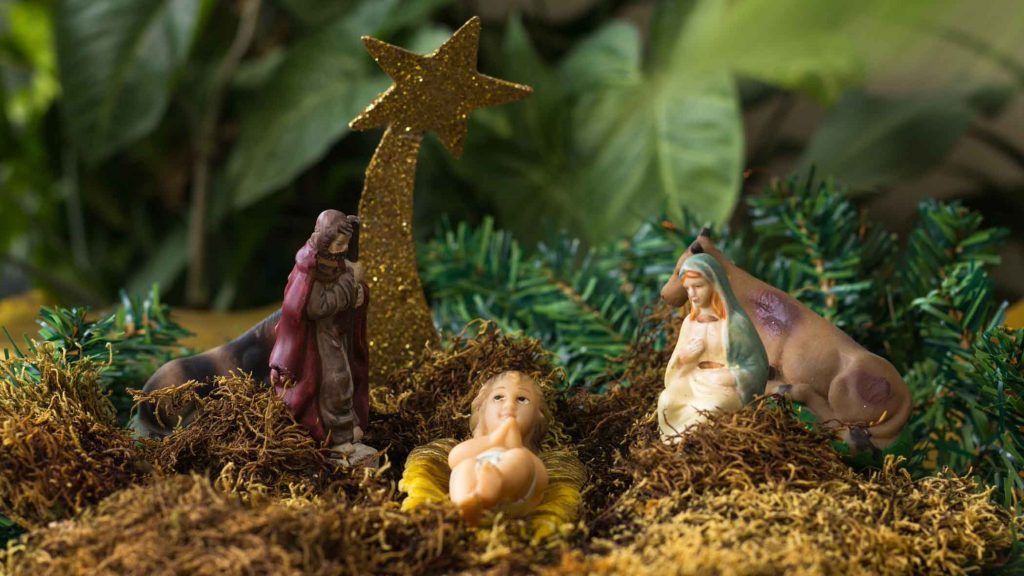 Let the song Dahilan ng Maligayang Pasko remind you of the real reason for the season! It is out now on all digital streaming platforms! The song is produced by Reverb Worship PH, CBN Asia's music arm, and ABS-CBN's Star Music.
Stream Dahilan ng Maligayang Pasko and follow Reverb Worship PH on Facebook, Instagram, and YouTube for more updates.