Every morning, teachers from Sapang Munti Elementary School in Barangay San Mateo, Norzagaray, Bulacan wonder: would the modules be enough for the students today?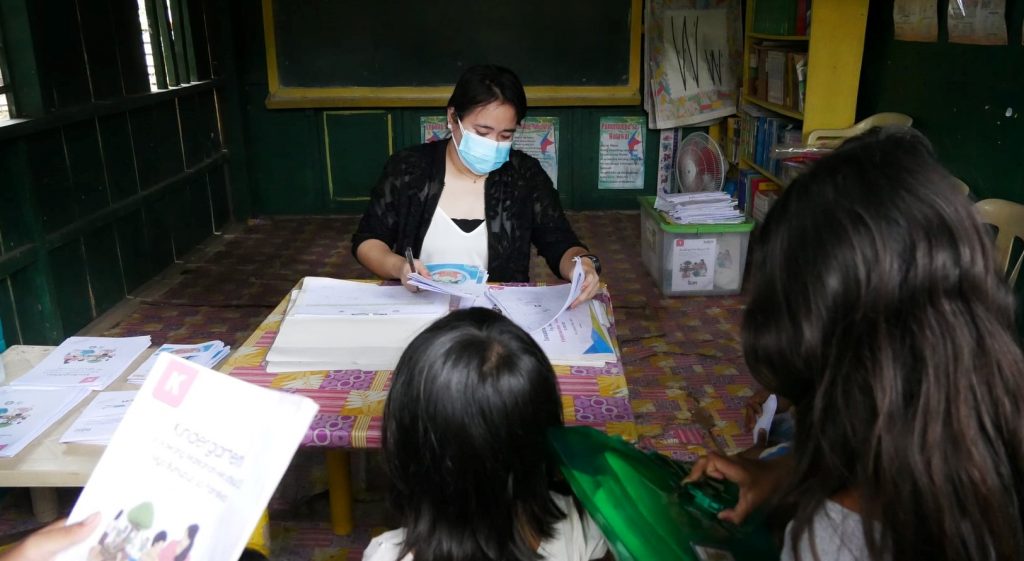 The pandemic made it difficult for remote and financially struggling schools to meet their students' needs for distance learning.
Like many public schools, Sapang Munti Elementary School was left behind in terms of printing the learning modules due to lack of resources.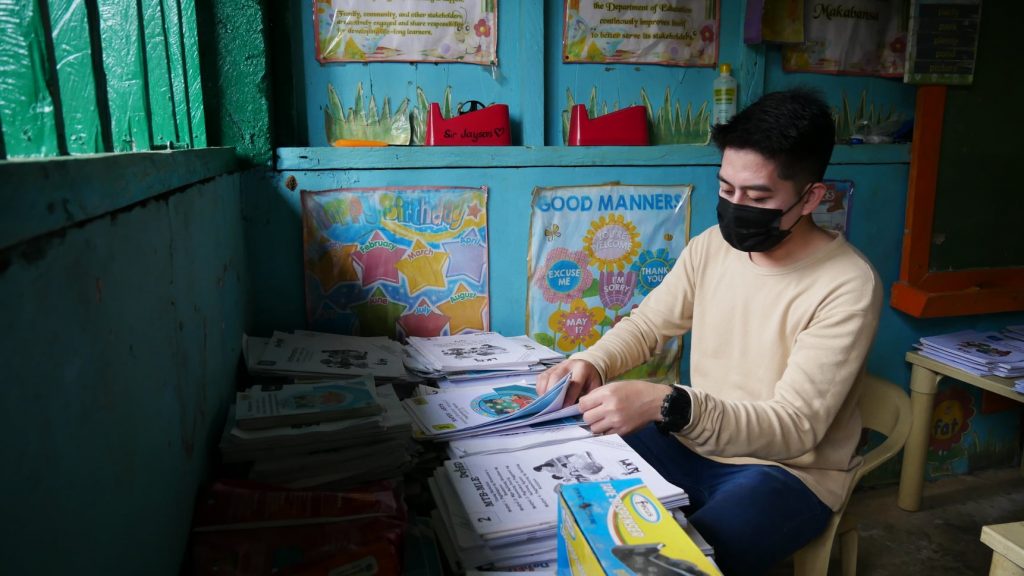 Although schools have allotted budget for printing, teachers say they easily run out of funds because large number of modules must be printed. Likewise, they find it hard to secure supplies needed for the reproduction of modules.
"There isn't enough supply of bond paper. It's one of the challenges we face here. The demand for paper has shot up with the modular learning," shares Teacher Jason.
Thankfully, your giving has blessed the schools and students with materials they can use for modular learning!
Because of your donation, Operation Blessing Foundation Philippines, CBN Asia's humanitarian arm, had been able to visit Sapang Munti Elementary School and deliver reams of bond papers, ink, and a printer.
The team braved hours of travel, crossed rivers, and trekked the mountainous area of Norzagaray to bring much-needed supplies as well as educational books and toys for the kids who belong to the Dumagat-Remontado tribe.
The trip was all worth it when the kids and teachers welcomed them with warm smiles!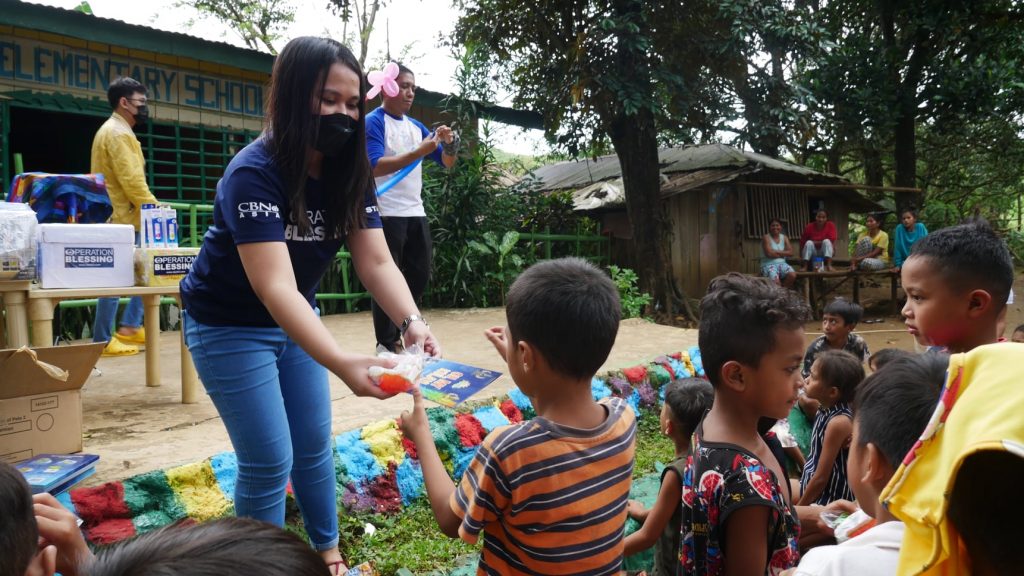 "We are very grateful to receive these donations from Operation Blessing!" said Teacher Jason.
As module supply problems remain, we will continue to support and pray for Filipino teachers and students! Join us in ensuring that no school nor student is left behind modular learning—partner with Operation Blessing and bless them today!
You may donate any amount through Operation Blessing's website, through GCash (Operation Blessing), or through the following bank accounts with account name: Operation Blessing Foundation Phils., Inc.:
Banco De Oro (BDO)
Peso Account: 003-000-055-279
Dollar Account: 103-000-11-3333
Swift Code: BNORPHMM
Union Bank of the Philippines
Peso Account: 00-216-072163-9
Dollar Account: 13-216-000170-0
Swift Code: UBPHPHMM
Metrobank
Peso Account: 270-3-27050273-4
Dollar Account: 270-2-27000282-4
Swift Code: MBTCPHMM
Bank of the Philippine Islands (BPI)
Peso Account: 3001-0040-33
For more information on how to donate and make sponsorships, you may visit Operation Blessing's Facebook page or contact 0939-921-5543 or 0918-906-7753.
If you wish to support the entire CBN Asia Family of Ministries, here are the ways to give.
(DSWD-SB-SP-000061-2021-Nationwide. Valid until November 23, 2022)