2022 is here!
Have you set your New Year's Resolutions yet?
By this time of year, people are already listing down their New Year's Resolutions for the coming year. Meanwhile, others write down their Faith Goals.
But what are Faith Goals?
New Year's Resolutions vs. Faith Goals
New Year's Resolutions are the plans and promises you make to yourself to be better. On the other hand, Faith Goals are faith declarations—the things you are praying for—that you believe God will achieve in your life.
The biggest difference is who makes them happen. New Year's Resolutions are achieved through your own efforts; Faith Goals are accomplished by God—through His divine will, strength, and power.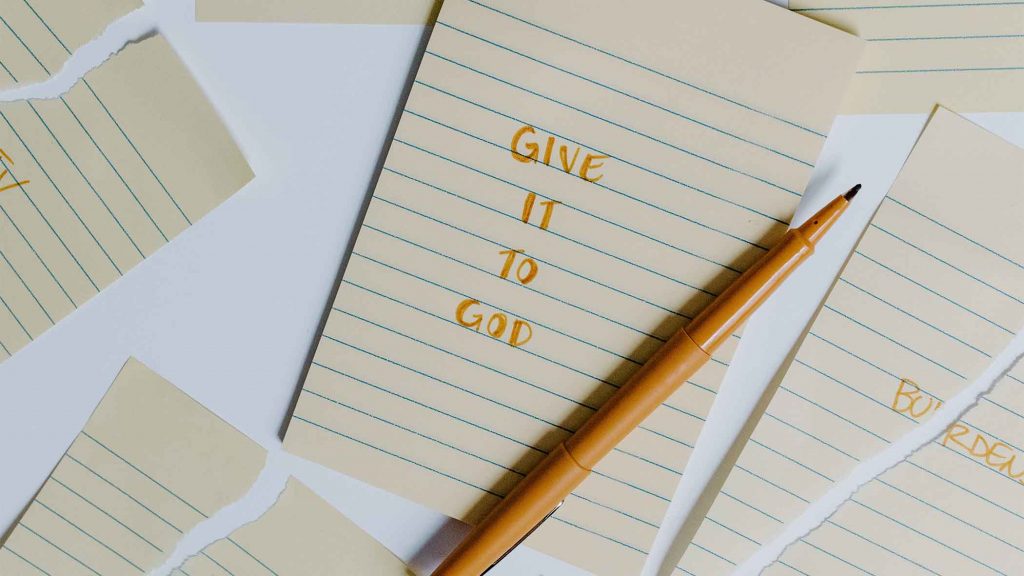 Why write down your Faith Goals?
Here's one good reason to state your Faith Goals: God wants you to ask Him!
God invites you to come to Him and have all your needs provided for according to His will. He loves it when His children ask Him for things and surrender their plans to Him.
"Ask, and it will be given to you; seek, and you will find; knock, and it will be opened to you. For everyone who asks receives, and he who seeks finds, and to him who knocks it will be opened." (Matthew 7:7-8 NKJV)
Likewise, you exercise faith by setting Faith Goals. You intentionally write them down. You include them in your prayers. You persevere and work hand-in-hand with God to reach them. You believe that those goals are statement of God's will for you.
You trust that God willing, you will achieve them.
How to write Faith Goals?
1. Pray.
Before you write down your Faith Goals, spend time with God. Seek His will and direction by reading His Word. Listen to His promptings and write down what He is impressing on your heart. Continually ask, "God, what's Your will for my life? What would You want me to do?"
"But seek first the kingdom of God and his righteousness, and all these things will be added to you." (Matthew 6:33 ESV)
2. Make focused and measurable Faith Goals.
After spending time with God and listening to His response, you can write down specific goals and prayer points. For example, "To build a better relationship with my parents" is not quite measurable. A specific, measurable goal would be: "To have weekly dinner with my parents."
While measurable goals are important, you can be bold in asking God! Set goals that would stretch your faith—goals that will take you outside your comfort zone and inside the realm of God's possibilities.
"Now to Him who is able to do exceedingly abundantly above all that we ask or think, according to the power that works in us." (Ephesians 3:20 NKJV)
3. Ask in faith.
Pray in Jesus' name and ask for His will to be done. If your goals are based on God's will for your life, He will help you and He will provide. Ask in faith and expect an answer!
"Now this is the confidence that we have in Him, that if we ask anything according to His will, He hears us. 15And if we know that He hears us, whatever we ask, we know that we have the petitions that we have asked of Him." (1 John 5:14-15 NKJV)
What about you, what are your faith goals for 2022?
Let us know in the comments section below!
If you want to grow your faith this New Year, Tanglaw Devotional Book Volume 2 is your guide! Tanglaw brings you daily Bible verses, practical yet inspiring words of encouragement, and the ultimate experience of discovering God's love and light. Grab your copies now through SuperGifts PH on Shopee and Lazada.