Hello, 2021. Goodbye!
As 2021 comes to a close, take this moment to breathe, reflect, and see where you are and where you want to be in the coming year.
But before you flip that calendar over, are there any habits, things, or beliefs that you need to leave behind to make room for the best version of you?
Say hello to 2022 with a fresh start as you bid goodbye to these 5 things:
1. Goodbye, fear
Nobel prize winner Naguib Mahfouz once wrote, "Fear doesn't prevent death. It prevents life."
When fear sets in, thoughts start to spin out of control. It could rob you of your peace and block the joy and blessings God has instore for you.
The uncertainty brought by the pandemic is real, but whatever you may be facing right now, do not allow fear to take over the purposeful life God wants you to live. You can face 2022 with courage, through His grace!
"So be strong and courageous! Do not be afraid and do not panic before them. For the LORD your God will personally go ahead of you. He will neither fail you nor abandon you." (Deuteronomy 31:6 NLT)

2. Goodbye, unforgiveness
Have you been hurt or wronged this year?
It's hard to forgive. You don't need to sugarcoat that reality. God understands that it could be challenging for you to forgive those who broke your heart.
But like fear, unforgiveness is a poison that corrupts one's heart. The Word of God promises that there is healing for you, and you can receive that healing as you decide to forgive. Remember, time alone doesn't heal all wounds. Forgiveness does.
It's about time to leave your past hurts behind so you can fully enjoy the years ahead – without baggage, without pain, without any residual anger.
"Let all bitterness and wrath and anger and clamor and slander be put away from you, along with all malice. Be kind to one another, tenderhearted, forgiving one another, as God in Christ forgave you." (Ephesians 4:31-32 ESV)

3. Goodbye, pity parties
"I am not good enough. No one loves me. Their lives are better than mine. This pandemic made my life worse."
It's one thing to hear these words from other people, it's another thing to hear it from yourself. If you feel sorry for yourself again and again, if you constantly think that you don't measure up to the world's standards, you might be stuck in a cycle of self-pity and insecurity.
Romans 12:2 ESV reminds that you don't have to follow the ways of this world, "Do not be conformed to this world, but be transformed by the renewal of your mind, that by testing you may discern what is the will of God, what is good and acceptable and perfect."
It takes a changed mind to say goodbye to self-pity. It takes faith not to focus on what's lacking and develop an attitude of gratitude.
4. Goodbye, regrets
Stuck in a limbo of could-haves, should-haves and what-ifs?
Regrets are like large rocks chained to your feet – they're holding you back and they're taking you nowhere. God's beloved, there is more to life than those that scarred you. You are a lot stronger and wiser now because of where you have been. If you are still holding on to regrets, it's high time to let them go.
Do not worry. Trust God! He makes all things new!
"Forget the former things; do not dwell on the past. See, I am doing a new thing! Now it springs up; do you not perceive it? I am making a way in the wilderness and streams in the wasteland." (Isaiah 43:18-19 NIV)

5. Goodbye, overthinking
Do you have the tendency to think about past decisions repeatedly? Do you have this habit of imagining the things that could potentially go wrong?
You are not alone. Thinking about the future and making decisions – whether big or small – are part of everyone's life. But if you tend to overthink things that already have happened or things that haven't happened yet, you might miss the life right in front of you.
Rest that busy mind and delight in the people around you. Recognize the opportunities in front of you and praise the faithful God that sustains you. Although you have to wrestle with overthinking daily, God will help you persevere.
"Do not be anxious about anything, but in everything by prayer and supplication with thanksgiving let your requests be made known to God. And the peace of God, which surpasses all understanding, will guard your hearts and your minds in Christ Jesus." (Philippians 4:6-7 ESV)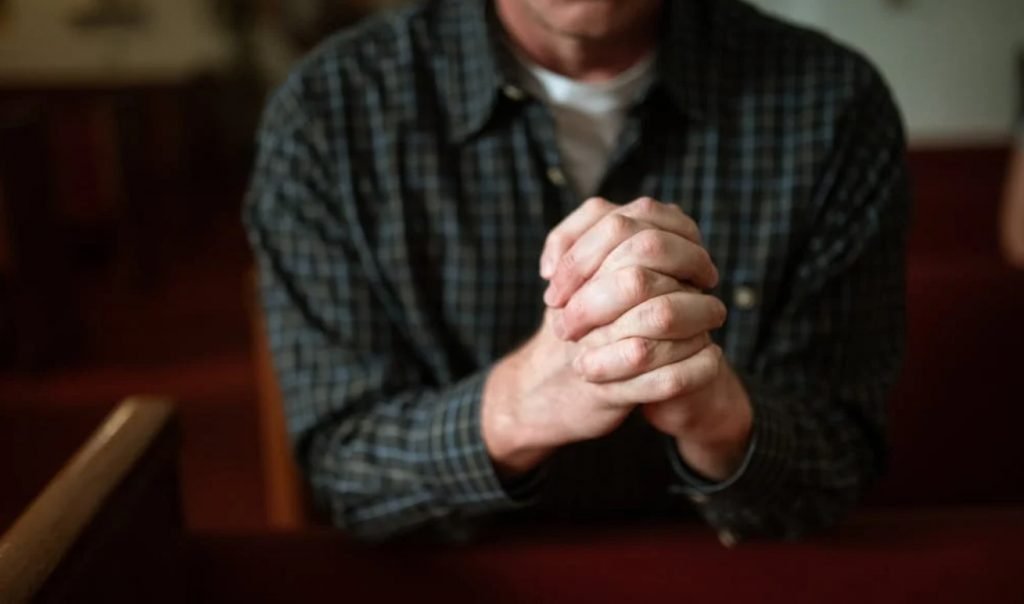 How about you, what are you saying goodbye to in 2021?
Feel free to share it with us in the comment section below.
If you have trouble letting go of these things, we are here to pray for you! Call the CBN Asia Prayer Center at 8-737-0-700 or send in your prayer requests through our Facebook page. Our trained prayer counselors would love to encourage you through prayers.
Welcome 2021 with God's Word and encouragement! Tanglaw Devotional Book Volume 2  brings you daily Bible verses, practical yet inspiring words of encouragement, and the ultimate experience of discovering God's love and light. Grab your copies now through SuperGifts PH on Shopee and Lazada.