It's a "pandemic Christmas" again.
From masked gatherings, online chapels, and socially distanced gift-giving, it's no doubt that the pandemic has reshaped how Filipinos celebrate Christmas.
With all these changes and challenges, one truth stands out: Nothing could stop Christmas. Not even a pandemic.
This Christmas, take some time to slow down and reflect on God's goodness and the precious gift of Jesus Christ—the real reason for this season.
Rediscover the true meaning behind this celebration and its significance in your personal life! Experience joy this Christmas as you ponder on these 4 truths about Jesus:
Truth #1: Jesus is your Wonderful Counselor
Sin separated man from God (Isaiah 59:2). But God, who is so loving and merciful, wanted to reach out and save people from their sins and hopelessness. He sent his Son Jesus Christ—that whoever believes in His lordship would be reconciled with the Father and have eternal life.
Jesus was born in a manger, in a simple town and to human parents, Mary and Joseph. Fully God and fully man, Jesus was able to empathize with people's sufferings and heal and lead people out of despair.
"For we do not have a high priest who is unable to empathize with our weaknesses, but we have one who has been tempted in every way, just as we are–yet he did not sin." (Hebrews 4:15 NIV)
Do you need wisdom and direction during this uncertain time?
Seek Jesus and He will generously provide you the answers you need, He will make your paths straight (Proverbs 3:6). Through His wisdom and understanding, you can receive guidance, help and deliverance for as long as you humbly come before Him and ask (James 1:5).
Truth #2: Jesus is your Mighty God 
People need an all-powerful God who has the authority to save them from their sins.
Though Jesus performed miracles after miracles that no earthly god has ever done. He conquered the grave and touches people's hearts, leading them to believe that He is the Lord and Savior.
Jesus as the Mighty God brings a sense of awe and wonder. He is God above all things, without limitation! Yet He humbled Himself, came down as a man, and shed His blood on the cross so you can be reconciled back to Him—to offer you a free gift of salvation.
"But to all who did receive Him, who believed in His name, He gave the right to become children of God." (John 1:12 ESV)

Truth #3: Jesus is your Everlasting Father
Do you feel alone and sad this Christmas? Are you grieving because of the pandemic?
Take heart! You have a Father in Heaven you can always approach with boldness and confidence. He is a father to the fatherless (Psalm 68:5 NIV) who sees the joy and pain of His children on earth.
You might be going through a rough patch this season, or you may be in deep sorrow because of the challenges you have faced this year. Rejoice, because your comfort comes from an eternal God!
This Christmas may not be what you expected, but you can find comfort in this truth: No one can stop God's plans, and His plans for you are good.
"For ever since the world was created, people have seen the earth and sky. Through everything God made, they can clearly see his invisible qualities—his eternal power and divine nature. So they have no excuse for not knowing God." (Romans 1:20 NLT)

Truth #4: Jesus is your Prince of Peace
Here's one beautiful reason why you can still celebrate Christmas regardless of your situation: Jesus came not just to give material gifts and blessings—He came so your heart will no longer be troubled.
It is through Jesus that you can be at peace with God, with others, and with yourself. He restores broken relationships, provides peace and order in your life, and assures you of an eternal life.
"He came and preached peace to you who were far away and peace to those who were near. For through him we both have access to the Father by one Spirit." (Ephesians 2:17-18 NIV)
Life isn't easy. In fact, God said that you will experience hardships (John 16:33). But you can find joy in the truth that Jesus can give you the peace that surpasses all understanding (Philippians 4:7).
In good times and in bad, in loss and in abundance, God stands near and draws you close. Pray for His peace and joy, and you will surely receive—because He cares for you. He loves you.
"For to us a child is born, to us a son is given; and the government shall be upon his shoulder, and his name shall be called Wonderful Counselor, Mighty God, Everlasting Father, Prince of Peace." (Isaiah 9:6 ESV)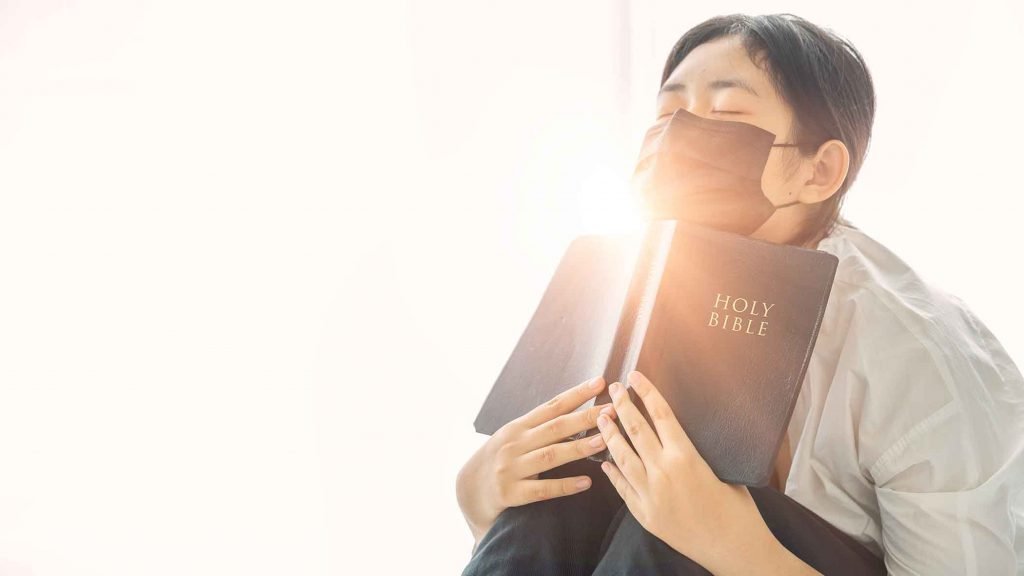 Have a joy-filled Christmas!
Do you need someone to pray for you this Christmas? Feel free to call the CBN Asia Prayer Center at 8-737-0-700. You may also contact us through Viber at 0949-888-8001 and Skype, just type The700clubasia.