For some couples, having children and building their own family is one of the greatest blessings of marriage. Along with planning where to live, parents plan the names of their kids, how they will be raised, and what school they will study in.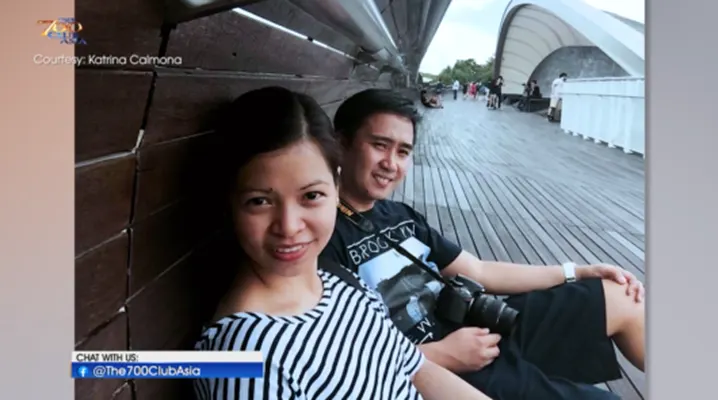 Imagine preparing all of these and realizing that it might be difficult for you to have a child.
This is exactly how Katrina Calmona felt after her doctor told her that she had PCOS (Polycystic Ovary Syndrome), a condition that can affect the ability to conceive.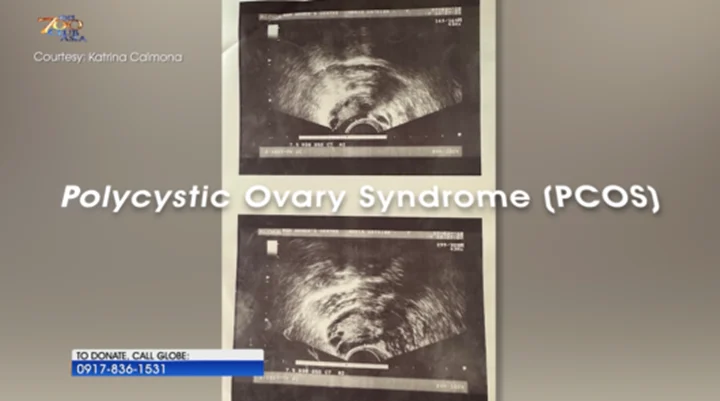 Katrina has always dreamed of becoming a mother even before she married Orven, her husband. She desired to experience the excitement of pregnancy and having a happy household.
After their wedding last 2015, they have been trying to conceive but kept failing.
This caused Katrina's frustration. Aside from her hopes being let down, her batchmates are either on their second child or celebrating their first pregnancy.
"A few of my relatives were asking when I'm planning to have a kid," she recalled.
Although it was not the intention, this put a lot of pressure on Katrina.
There were comparisons left and right.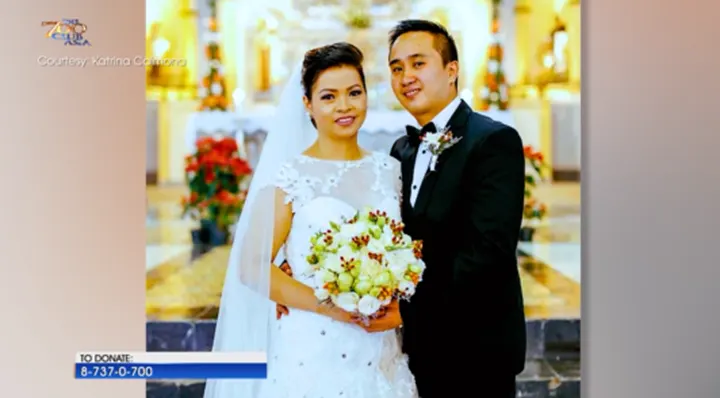 Despite what she was going through, she did everything she could to be healthy and waited patiently for her prayers to be answered.
After 2 years, the test results finally came back positive. But when they were about to celebrate, it turned out to be a false positive. The doctors checked and saw that Katrina's womb is empty.
This devastated her even more.
Instead of losing her faith in God, it encouraged her to trust God even more.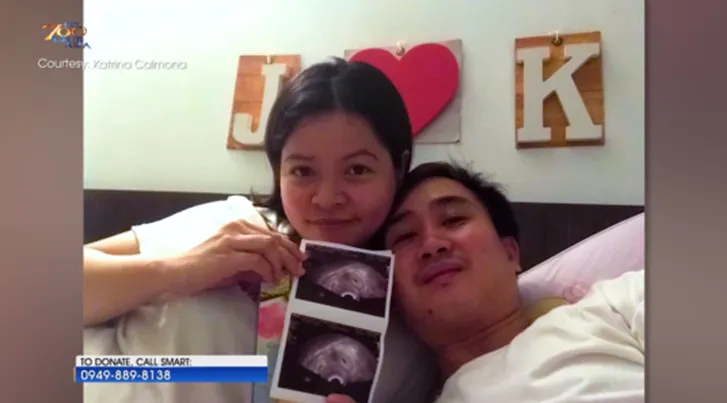 Katrina and her husband continuously watched The 700 Club Asia, which they said became their encouragement during their struggle. And just in time, they chanced upon an episode about a wife who had PCOS but still got pregnant after waiting patiently.
"It uplifted my heavy heart, and renewed my hope that if I trust God, He will answer my prayers at the right time," she said.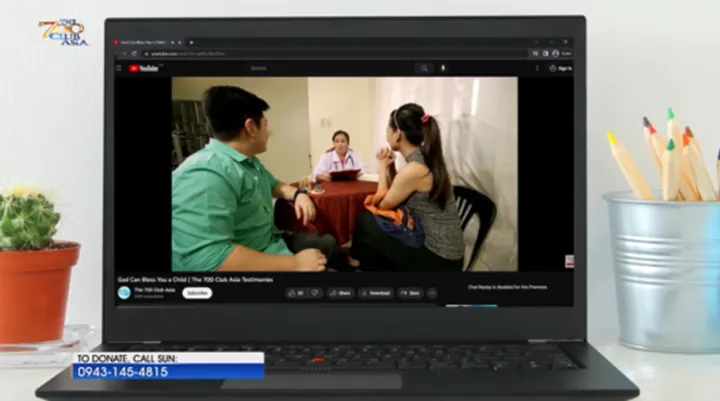 While she was waiting and trusting God, Katrina continued to support God's ministry by donating to CBN Asia. She gave 300 to 500 pesos monthly, saying that her salary was not big, but she still wanted to give back and plant a seed in God's work.
"God does not look at the amount of what you donate, He sees your joy when you give."
After just one year, the Lord has already answered their prayer. This time, the test came back as a sure positive. They named their baby Zoe Bliss.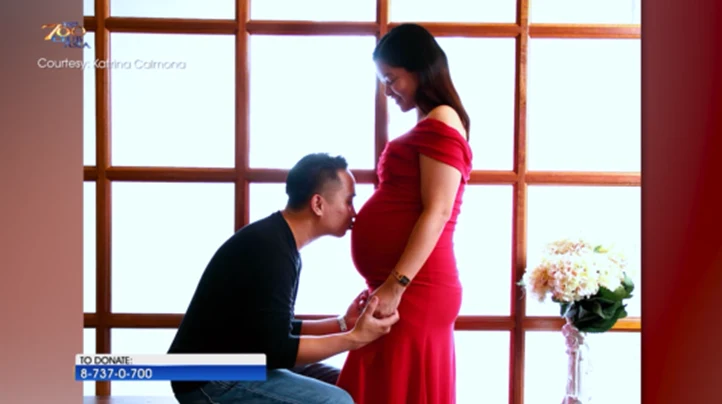 After all the ups and downs they experienced, Katrina learned that she should not allow the pressure to dictate her timeline.
"We should trust God because He knows better than us. He knows when we are ready and settled to receive what we are asking for," she added.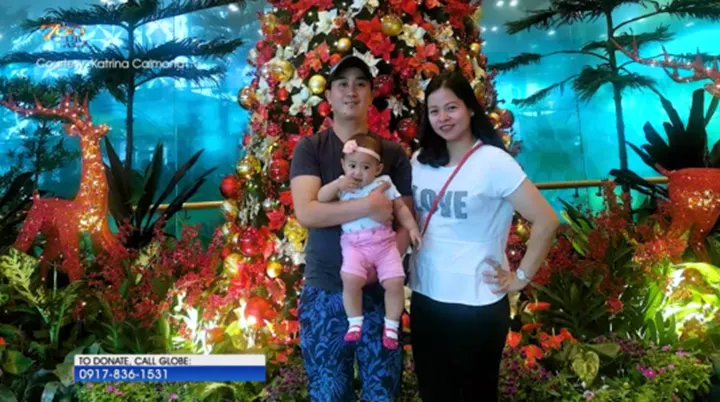 Other than blessing her with a daughter, the Lord continued to show favor in her life. Katrina was able to buy two properties in the Philippines.
She could not express how thankful she is to The 700 Club Asia for encouraging her to get through the tough times of her life.
If you are praying for a child or you are going through a challenging season, Katrina leaves an inspiring message for you, "I believe that God already has a plan for our life, and in the end, we should be thankful for it."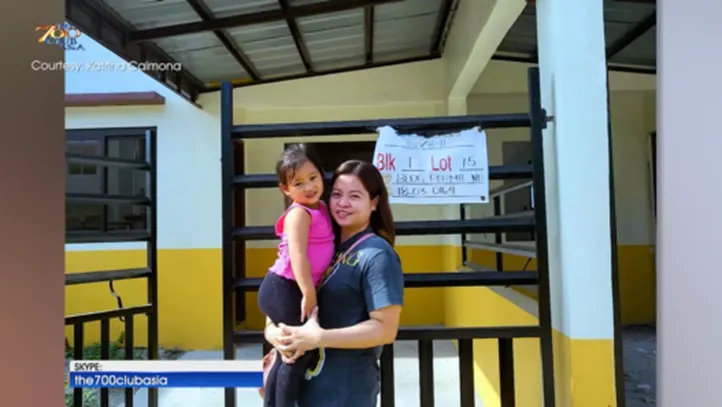 The answer to Katrina's prayer didn't come when she expected to, but she did not lose hope.
She kept praying and waiting. Eventually, her blessing came at God's right time.
God can answer your prayers, too.
Get to know Jesus and let Him prepare you for what you're praying for.
As Matthew 7:7 says, "Ask and it will be given to you; seek and you will find; knock and the door will be opened to you."
Let God use you to encourage others. Reach out and partner with us.