For many people, a boat is just a means of transportation.
But for the fishermen of Laurel, Batangas, their entire livelihood depends on their boats. A simple fishing boat helps secure income for food and basic needs for their family.
So when the Taal Volcano erupted last year, followed by the debilitating pandemic and series of strong typhoons this year, many fisherfolks in Laurel struggled to make ends meet.
They are in a dire situation.
Their houses and boats were either buried in thick ash or destroyed by the huge floods. And with the loss of their main source of income, the fishermen wondered how they could get back on their feet.
That's why it is a huge relief for them that Operation Blessing, CBN Asia's humanitarian arm, continues its recovery efforts to help Taal survivors.
Through your faithful partnership with Operation Blessing, fishermen in Barangay Buso-Buso, in Laurel, Batangas received 12 boats that can help get them back on their feet. Your donation—with the support from the Local Government Unit of Laurel and our church partner—allowed our kababayans to experience God's love and hope!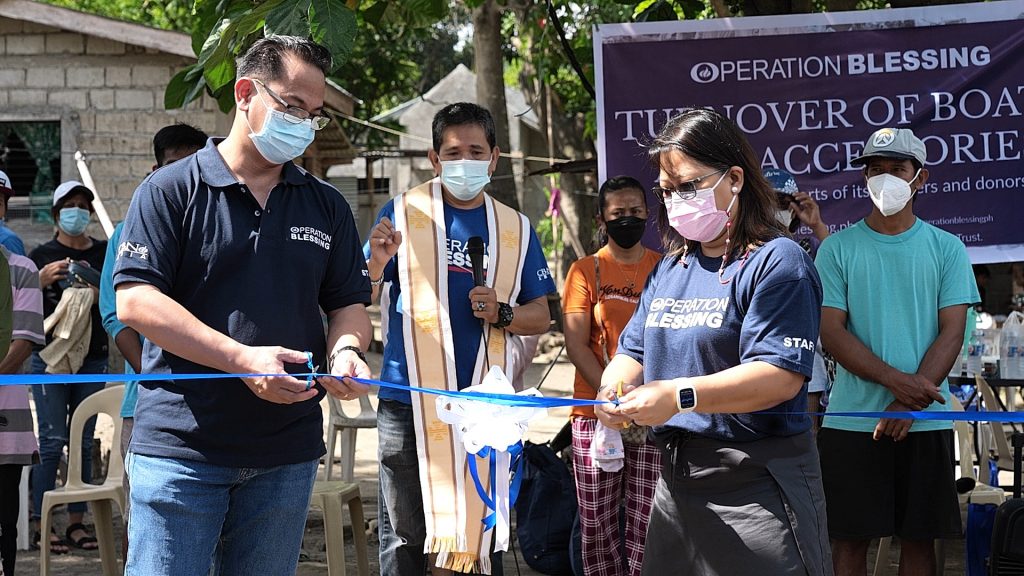 Operation Blessing has provided nonstop relief efforts for Taal survivors, but there is still a lot to be done. And through your help, we can make sure that no one is left behind!
Partner with Operation Blessing today and together, we will uplift our kababayans in Batangas.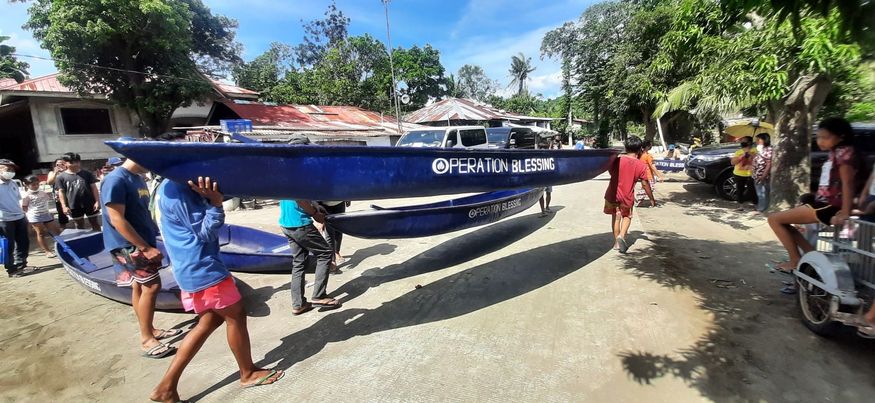 No help is too small!
Feel free to donate any amount through Operation Blessing's website, through GCash (Operation Blessing), or through the following bank accounts with account name: Operation Blessing Foundation Phils., Inc.:
Banco De Oro (BDO)
Peso Account: 003-000-055-279
Dollar Account: 103-000-11-3333
Swift Code: BNORPHMM
Union Bank of the Philippines
Peso Account: 00-216-072163-9
Dollar Account: 13-216-000170-0
Swift Code: UBPHPHMM
Metrobank
Peso Account: 270-3-27050273-4
Dollar Account: 270-2-27000282-4
Swift Code: MBTCPHMM
Bank of the Philippine Islands (BPI)
Peso Account: 3001-0040-33
For more information on how to donate and make sponsorships, you may visit Operation Blessing's Facebook page or contact 0939-921-5543 or 0918-906-7753.
If you wish to support the entire CBN Asia Family of Ministries, here are the ways to give.
(DSWD-SB-SP-00035-2021-Nationwide)