As families were obliged to stay at home amid the COVID-19 crisis, the Extended Community Quarantine (ECQ) has left thousands of Filipinos unsure where to get their next meal.
To lessen the plight of kababayans who are greatly affected by the crisis, Operation Blessing Foundation Philippines (OB), CBN Asia's humanitarian arm, continues to extend help to medical frontliners, jobless families, and informal settlers from various parts of the country.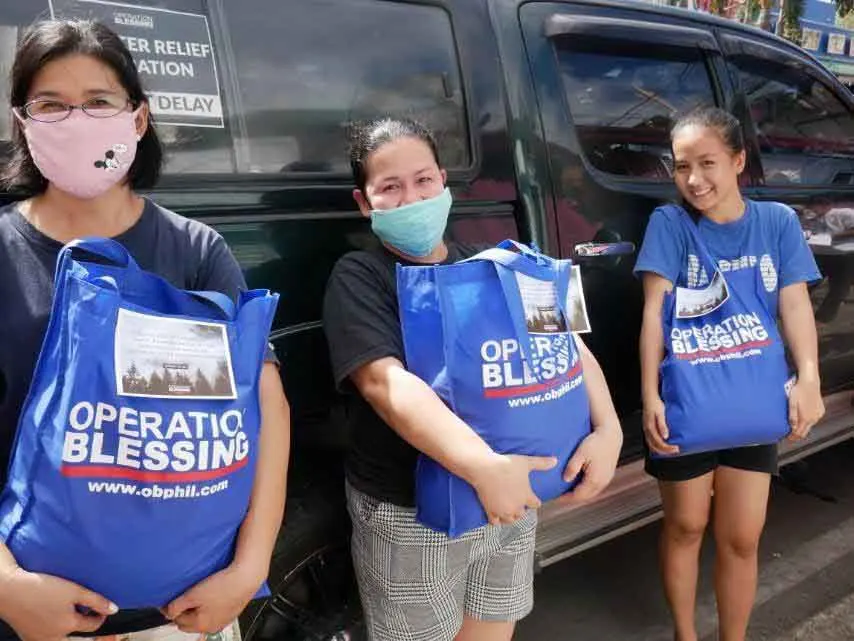 Last week, families in Payatas, Quezon City received much-needed food packs which include supplies that could last for a week.
Unable to work while taking care of both parents, Arlene Gayo, one of the beneficiaries, shared her gratitude after OB reached out to their community.
"We are being challenged in terms of finances. I was supposed to get a job, but because of my asthma, I had to postpone it to protect myself from the virus. I had to help my parents who are both senior citizens. My father needs medical sustenance for his asthma, diabetes and high blood. Help hasn't reached us until now and I thank God because Operation Blessing remembered the families here in Payatas," Arlene said.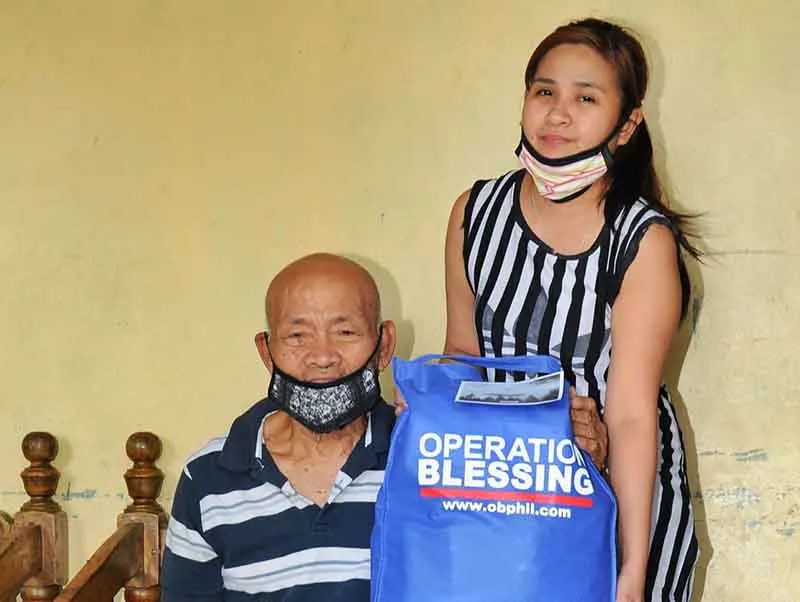 OB also sent relief to a group of individuals who were stranded in a small dormitory in Manila.
The group, who flew all the way from Zamboanga to Camp Crame to become part of the police force, were prevented from traveling back to Mindanao because of the quarantine.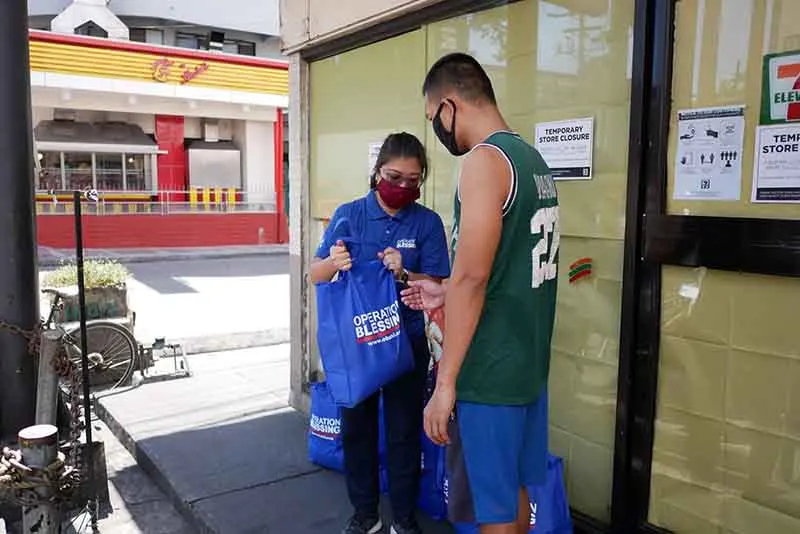 Likewise, OB reached out to children who are considered some of the most vulnerable during a crisis. The team provided food supply, vitamins, and preventive kits to street kids of Church on the Streets and the Alleys.
Moreover, informal settlers at North Cemetery received food packs and preventive kits yesterday through Kapatiran-Kaunlaran Foundation Inc. They, along with families from Lower Bicutan, Taguig who also received food packs, are among the thousands of individuals financially challenged by the pandemic.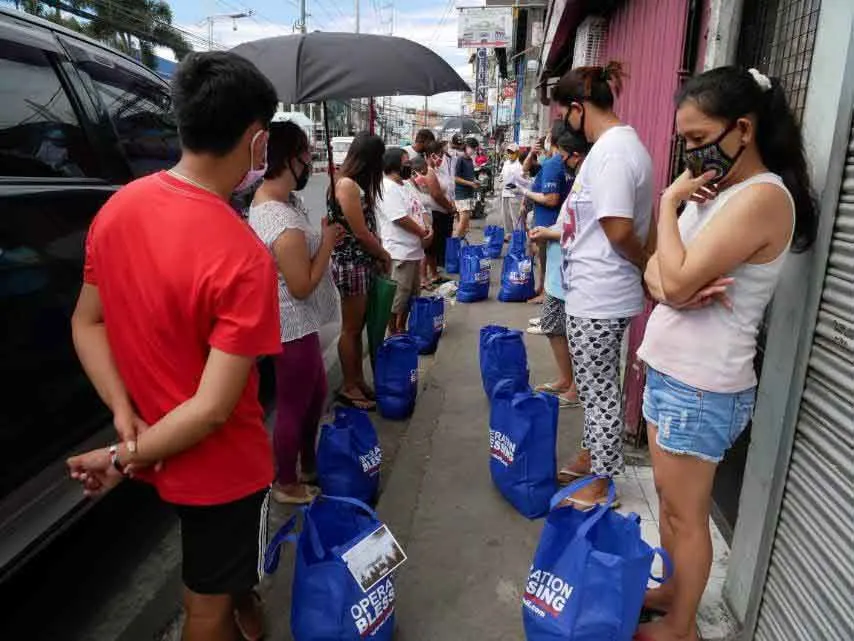 "Since almost all work opportunities have disappeared during the ECQ, our beneficiaries are extremely grateful to OB and to our donors for stepping in the gap. In these times of desperate need, people are worried and scared of getting sick of COVID-19. Having nothing to eat adds such a heavy toll on them," shared Robert John Tan, CBN Asia's Executive Vice President and Chief Operating Officer.
He also added that the beneficiaries, who do not have access to food through their local government, are grateful for the help given, "OB's grocery bags are received with so much gratitude. We praise the Lord that He can use OB and all our donors to be such a blessing during these critical moments!"
On the other hand, frontliners continue to receive aid from Operation Blessing's nonstop relief operations.
Consuming 80-100 Personal Protective Equipment (PPEs) per day as they battle against the spread of COVID-19, medical workers in the Lung Center of the Philippines are in grave need of more protective gear.
Through your generous giving, they received PPEs and preventive kits that will ensure their safety, as well as the Armed Forces of the Philippines-Medical Center, Manila Doctors Hospital, and other hospitals in Quezon City, Manila, and Marikina.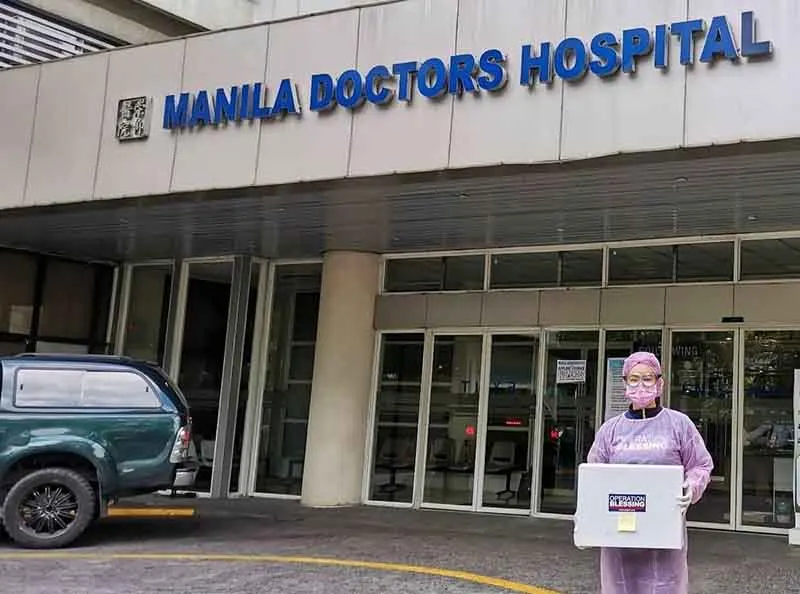 The Operation Blessing also prayed for the selfless frontliners, with hopes of providing comfort and encouragement during these trying times.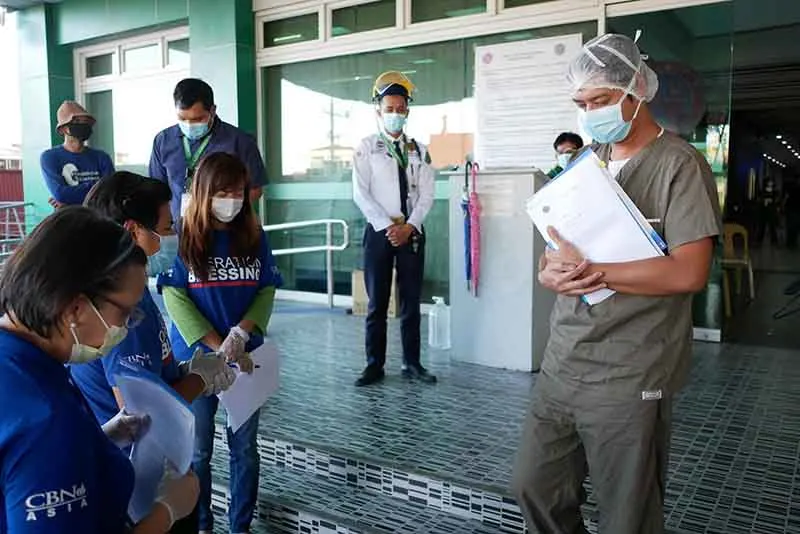 In addition, hospitals outside the metro such as the Ospital ng Biñan, Batangas Provincial Hospital, San Luis Rural Health Center, Bauan General Hospital, Lobo Municipal Hospital, and several checkpoints along the way also received PPEs and hygiene kits, with the help of Philippine National Army.
Today, the team flies to Davao to distribute PPEs and preventive kits to the brave frontliners in Mindanao. With the help of the Armed Forces of the Philippines, the protective gear is transported through its C295 aircraft.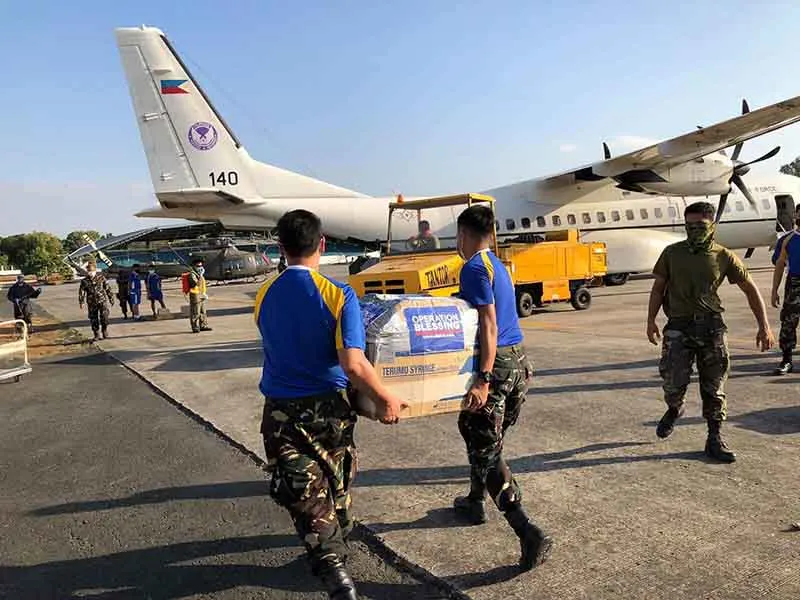 You, too, can take part in helping out someone in need today!
Join us in helping more of our kababayans by donating through Paypal ([email protected]), GCash (Operation Blessing), and online. For more details, you may visit the Operation Blessing website and Facebook page, or contact 8663-4701, 8663-4710, or 0939-921-5543.
(DSWD Authority/Solicitation Permit No.:DSWD-SB-SP-00018-2020)