Learning made exciting!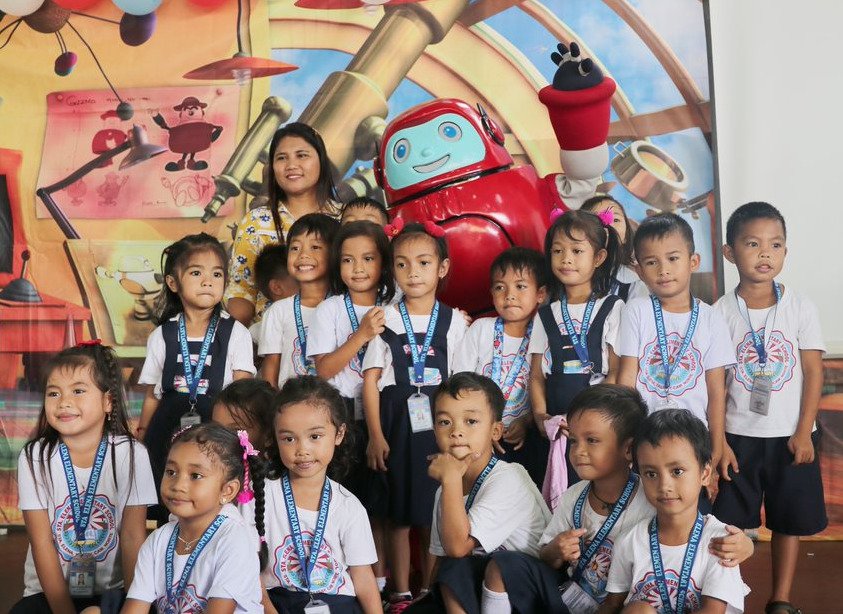 To support the Department of Education (DepEd) and Talisay Local Government Unit's campaign in improving the reading comprehension of students, Gizmo and the Superbook team brought an ultimate Superbook experience to hundreds of Bicolano kids last March 6.
The Superbook team graced the launch of DepEd's storytelling program dubbed "Bisita Ko, Basahan Mo Ako. Paglaki Ko, Ikaw ang Idol Ko" in Talisay, Camarines Norte. The children enjoyed a role-playing activity featuring Superbook's "Joseph and the Pharaoh's Dream", a film-showing of "A Giant Adventure", and exciting Superbook games. The children also got to sing and dance with Gizmo.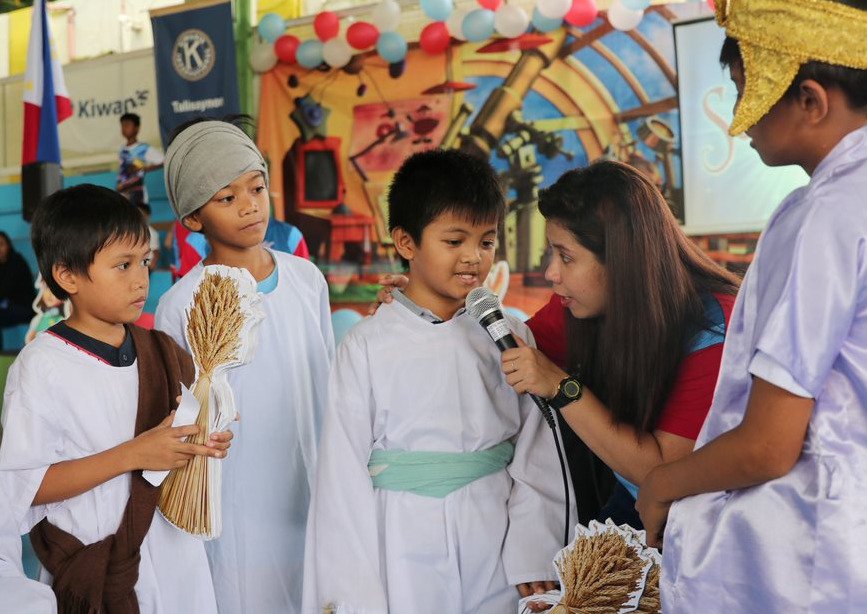 Along with Superbook, firefighters, policemen, and other volunteer professionals came to read stories for the children who came from ten different schools in Talisay.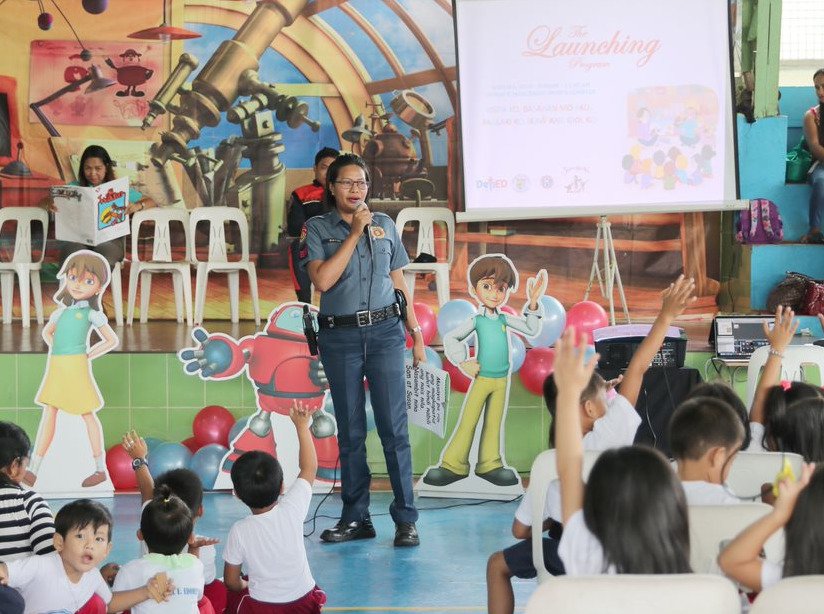 Emma Soriano of Bicol Schools Division Office said, "Thank you, Superbook, and to everyone who gave reading materials, for helping us boost our pupils' love for reading and helping them improve their communication skills."
More than just encouraging kids to read, Superbook stays true to its mission in sharing the Gospel to children all over the Philippines and teaching them good values. 9-year-old Jacob Asalva said, "I am very happy to see Gizmo and play with other kids! Because of Superbook, I learned that there is a God. This inspires me to be a good kid."
By watching "A Giant Adventure", Jacob learned to be brave. When his father died, Jacob and four of his siblings were left under the care of his grandmother, Salvi, while the other four were adopted by relatives. Having to face these huge challenges at such a young age, Jacob was encouraged by David's courage in fighting the giant Goliath.
"David inspired me to be brave. I want to be a soldier someday," Jacob shared.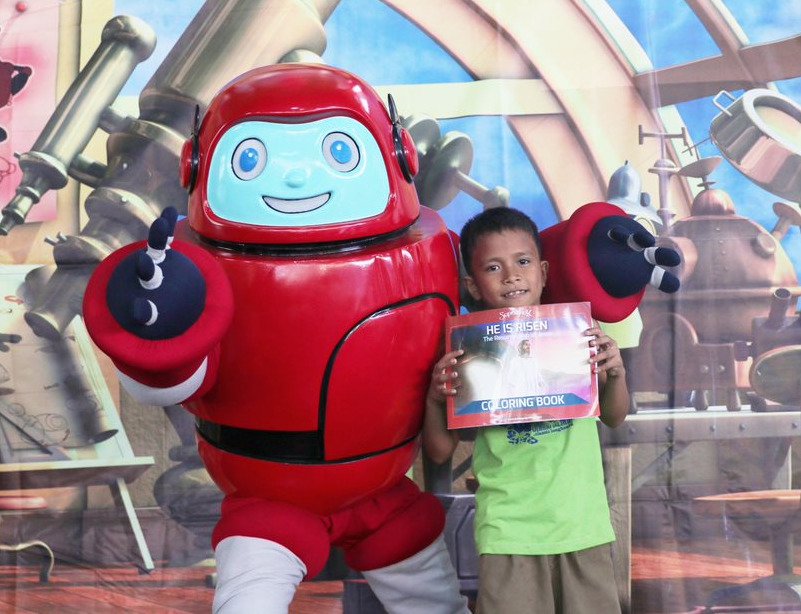 Help us bring the Superbook experience to more children like Jacob and reach out to more schools, churches and communities! Go to batangsuperbook.com/supergifts or visit Batang Superbook's Facebook page. Invest in the lives of the Filipino children!