Summertime is here!
Around this time every year, people are already usually setting up plans for their summer getaway and spending their much-awaited vacation time with families. However, along with summer comes hot and humid weather – making areas across the country prone to fires.
As most Filipinos must stay indoors due to the community quarantine in light of the COVID-19, people all the more should be vigilant and active in keeping their homes safe from fire. 
This Fire Prevention Month, make your home fireproof by following these 3 practical steps: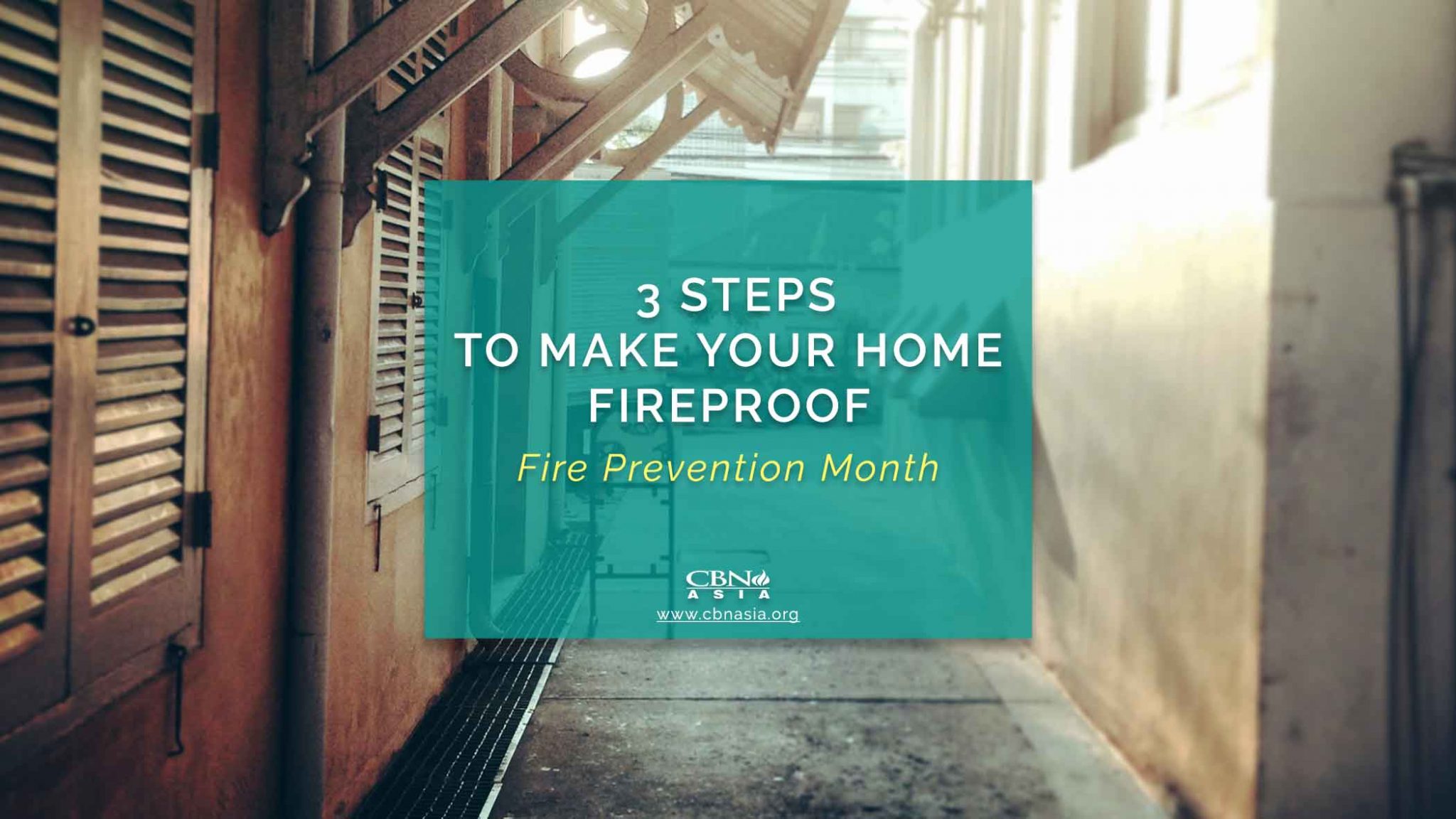 Step 1: 
Prepare.
Fire prevention begins with awareness. Following this thinking, you may start familiarizing yourself with your surroundings and areas in your household that are fire-prone.
Knowing what to do should an actual fire breaks out in your own home would be very helpful. There's a massive resource of fire prevention and safety tips online that you can read and share with your family members.
Also, an article published by the Philippine Information Agency shares that the Bureau of Fire Protection encourages everyone to get involved and actively participate in fire drills conducted by barangays, schools, places of employment, and local government units.
Do not be anxious but stay concerned and prepared in keeping your family safe.
Step 2: 
Practice discipline.
Now that you're mentally prepared and cautious about your surroundings, set a list of fire safety practices and stick to it.
Do you know that practicing self-discipline could go a long way? It's more than just regularly checking the stove, wirings, and other possible fire sources at home, it's encouraging other members of the family to exercise discipline as well. 
Step 3: 
Pray for protection.
You've already prepared and practiced safety measures but still don't feel at peace at all?
Psalm 91:9-11 has a good reminder, "If you say, 'The Lord is my refuge,' and you make the Most High your dwelling, no harm will overtake you, no disaster will come near your tent. For he will command his angels concerning you to guard you in all your ways."
Whenever you feel worried about your family's safety, asking God's protection is the best way. Pray that He looks after your family, keeps you from all harm, and gives you peace.
The house that you live in is a blessing from God. No matter how grand or simple your home is, He purposefully provided it for you that you may have shelter, a place to rest in, and a place to build strong ties with your family members. May you be a good steward of that blessing.
Stay safe!
Do you need someone to pray with you as you seek God's protection? Call the CBN Asia Prayer Center and we would love to pray for you. 
Meanwhile, you can partner with the Operation Blessing Foundation Philippines in helping fire victims in the country. Visit their website and Facebook page to know more about their humanitarian work.