When you give, more frontliners and vulnerable kababayans can continue their courageous fight against COVID-19. 
Since March 22, CBN Asia's humanitarian arm, Operation Blessing Foundation Philippines (OB), has been distributing Personal Protective Equipment (PPE), preventive care kits, and vitamins to hospitals and families who are severely affected by the pandemic. 
Many of the medical personnel, security enforcers, and families of the patients in Ospital ng Muntinlupa, Silang Specialist Medical Center, Gen. Emilio Aguinaldo Medical Hospital, and Pagamutan ng Dasmariñas received their much-needed PPEs and preventive care kits.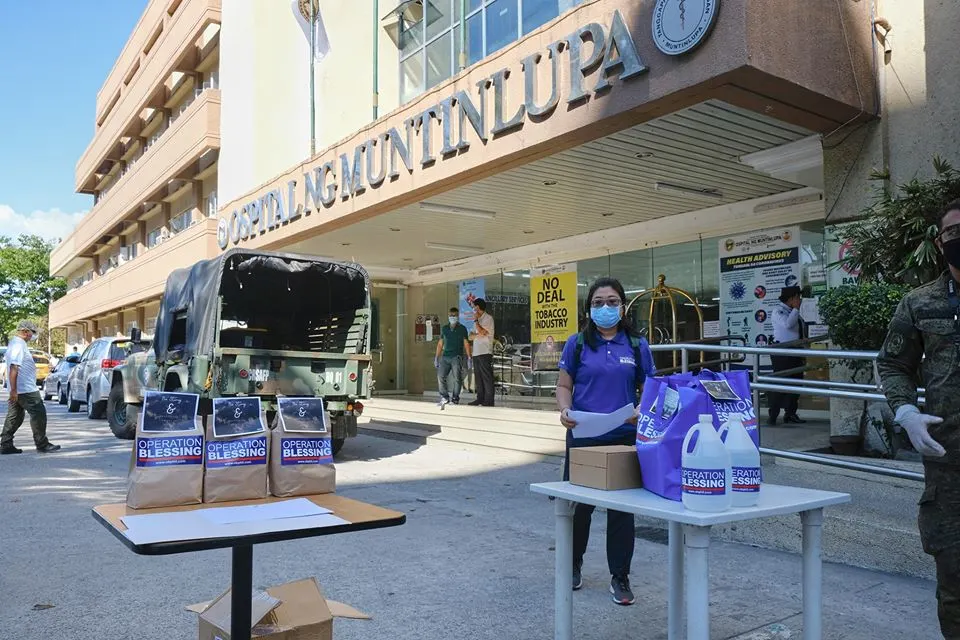 Amid the enhanced community quarantine, hundreds of underserved Filipinos were left jobless and unsure of where to get their next meal. With hopes of lessening their worries, OB also visited several churches in Antipolo City and distributed packs of rice to its residents last March 28.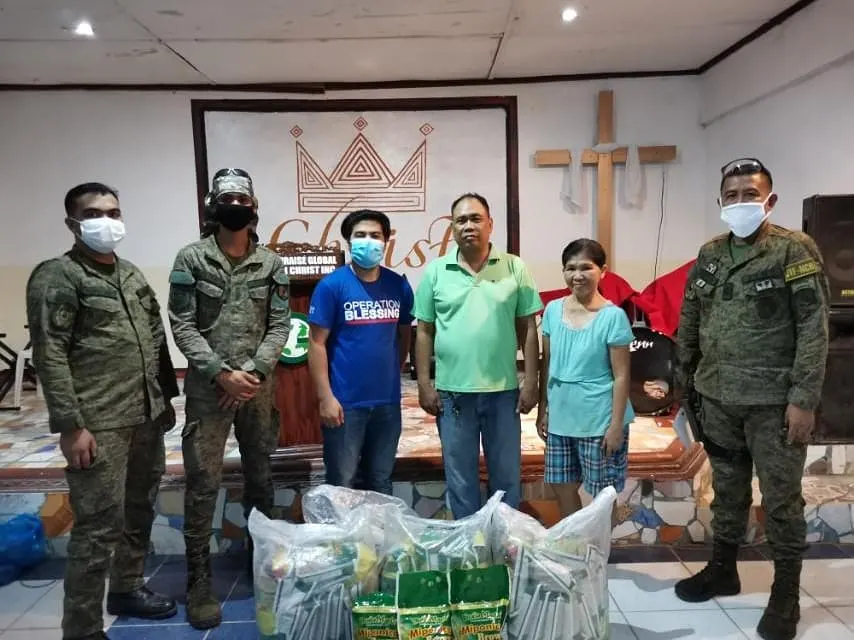 OB is ramping up its food distribution efforts to help more families get by during a difficult time such as this.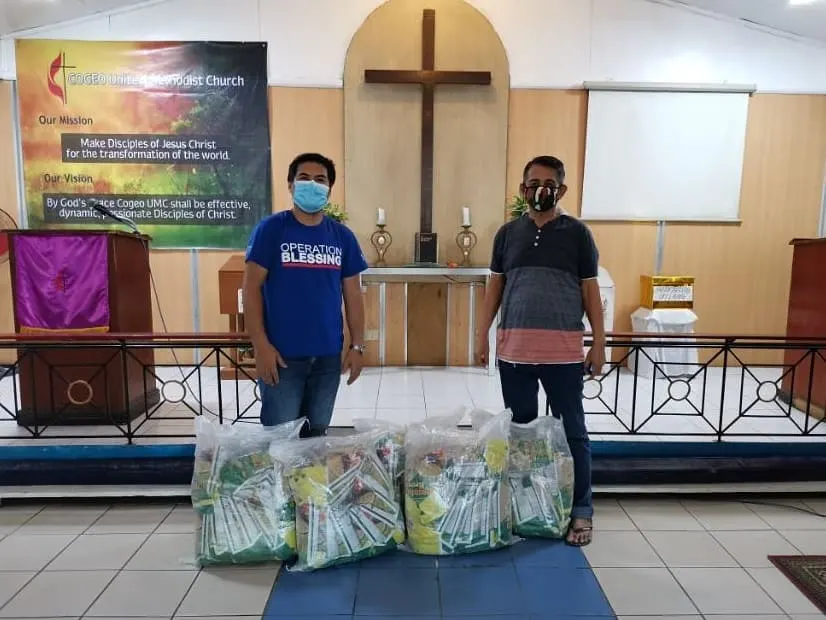 Also, OB, in its mission to serve the underprivileged, also reached out to the vulnerable pregnant and lactating women in Novaliches District Hospital. Last March 30, the mothers and soon-to-be mothers received preventive care kits with handwashing soaps and isopropyl alcohols to help protect them from COVID-19.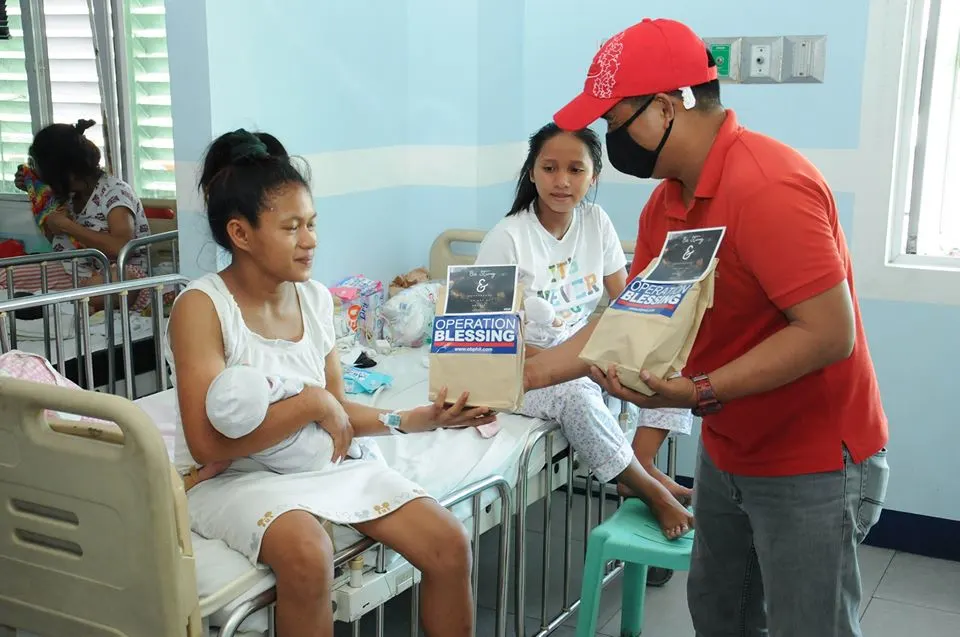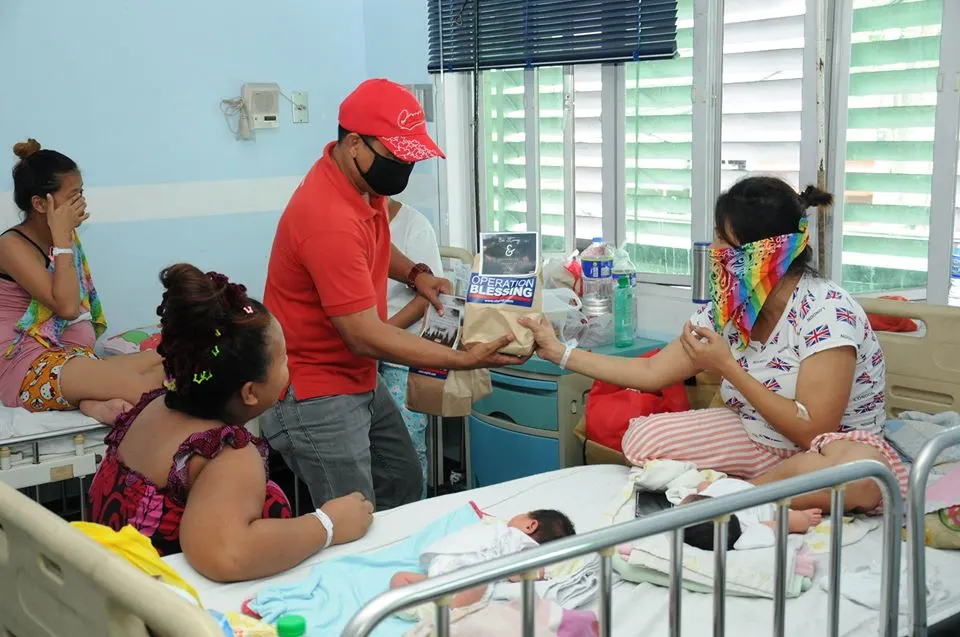 Aside from giving them preventive care kits, OB also prayed for the pregnant and lactating mothers, and their babies to help ease their distress and anxiety. 
The team also prayed for the families in need in Payatas, Quezon City after giving them food packs, which consist of rice, canned goods, milk, safe drinking water, hygiene kits, and other much-needed items. 
Apart from the material help, OB did not forget to extend the help that our kababayans would never run out of – the hope and comfort that can only be found in Jesus.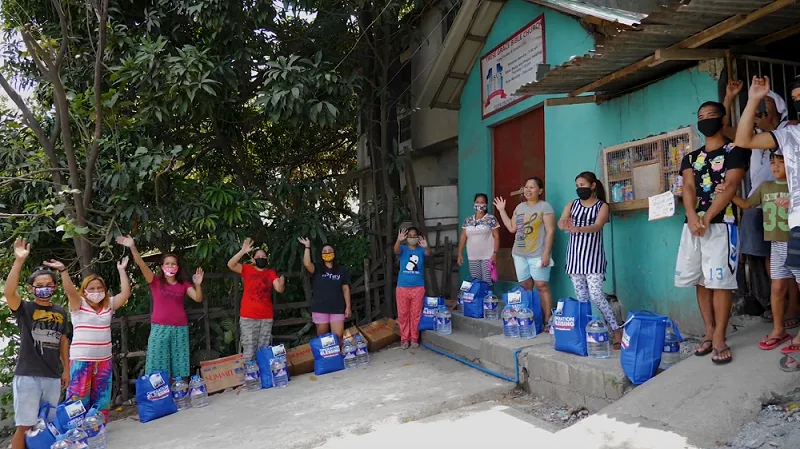 "I am genuinely happy that Operation Blessing has reached us. I was not expecting this kind of help. I just cry to the Lord so that we won't lose hope," expressed Arlie Labaranza, one of the beneficiaries from Payatas.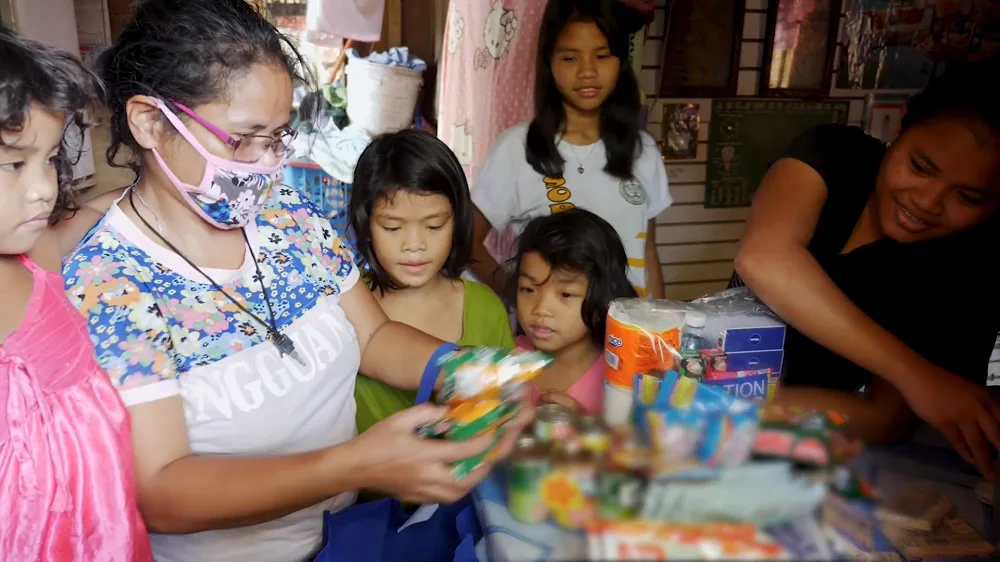 All these were possible because of the continuous generosity of OB and CBN Asia partners like you and the tireless support of the Armed Forces of the Philippines (AFP). They, too, are frontliners and are needing protective gears to secure the safety of the people.
That is why to help them continue such heroic deeds, OB gave away essential PPEs to the members of AFP and PNP who were manning the checkpoints, and security guards on duty last March 31.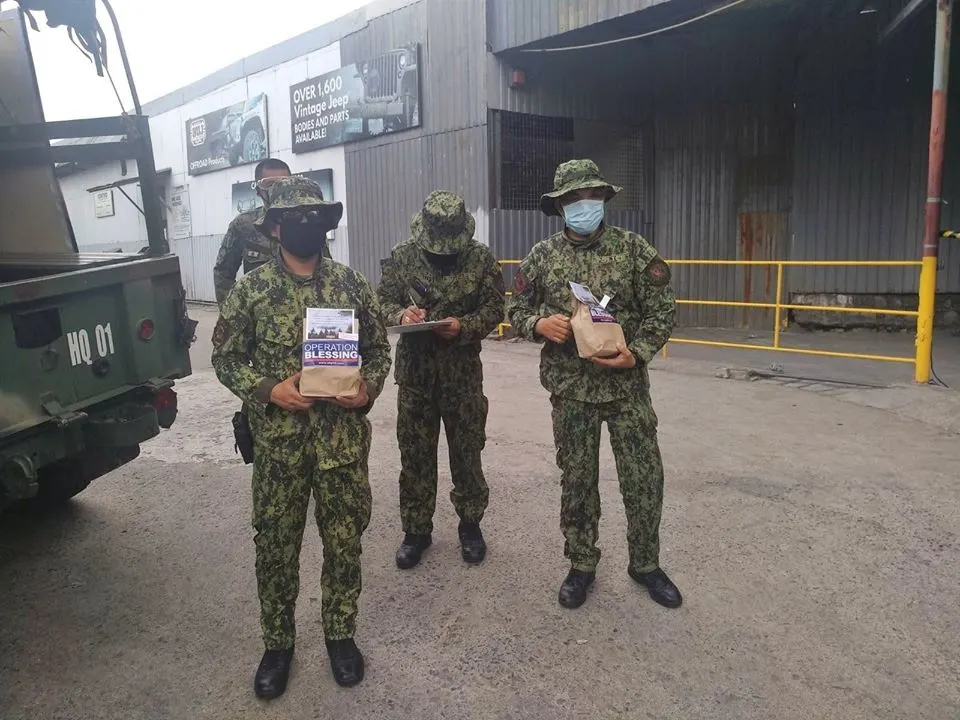 You can save lives by staying at home, praying, and helping Operation Blessing ensure that there are enough protective gears and food items for the selfless frontliners and affected families!
Help us alleviate their suffering by sending your donations through the Operation Blessing website or through Paypal ([email protected]), GCash (Operation Blessing), and the following bank accounts with account name: OPERATION BLESSING FOUNDATION PHILS., INC.
BDO: 
Peso Savings Account 
Account Number: 0030000-55279 
Dollar Savings Account 
Account Number: 003000-113333 
METRO BANK: 
Peso Savings Account 
Account Number: 270-3-27050273-4 
Dollar Savings Account: 
Account Number: 270-2-27000282-4 
BPI: 3001-0040-33 
UNIONBANK: 00-216-072163-9
For more updates, you may visit the Operation Blessing Facebook Page or contact these numbers: (+632) 8663-4701 / (+632) 8663-4710 / 0939-921-5543. 
(DSWD Authority/Solicitation Permit No.:DSWD-SB-SP-00018-2020)