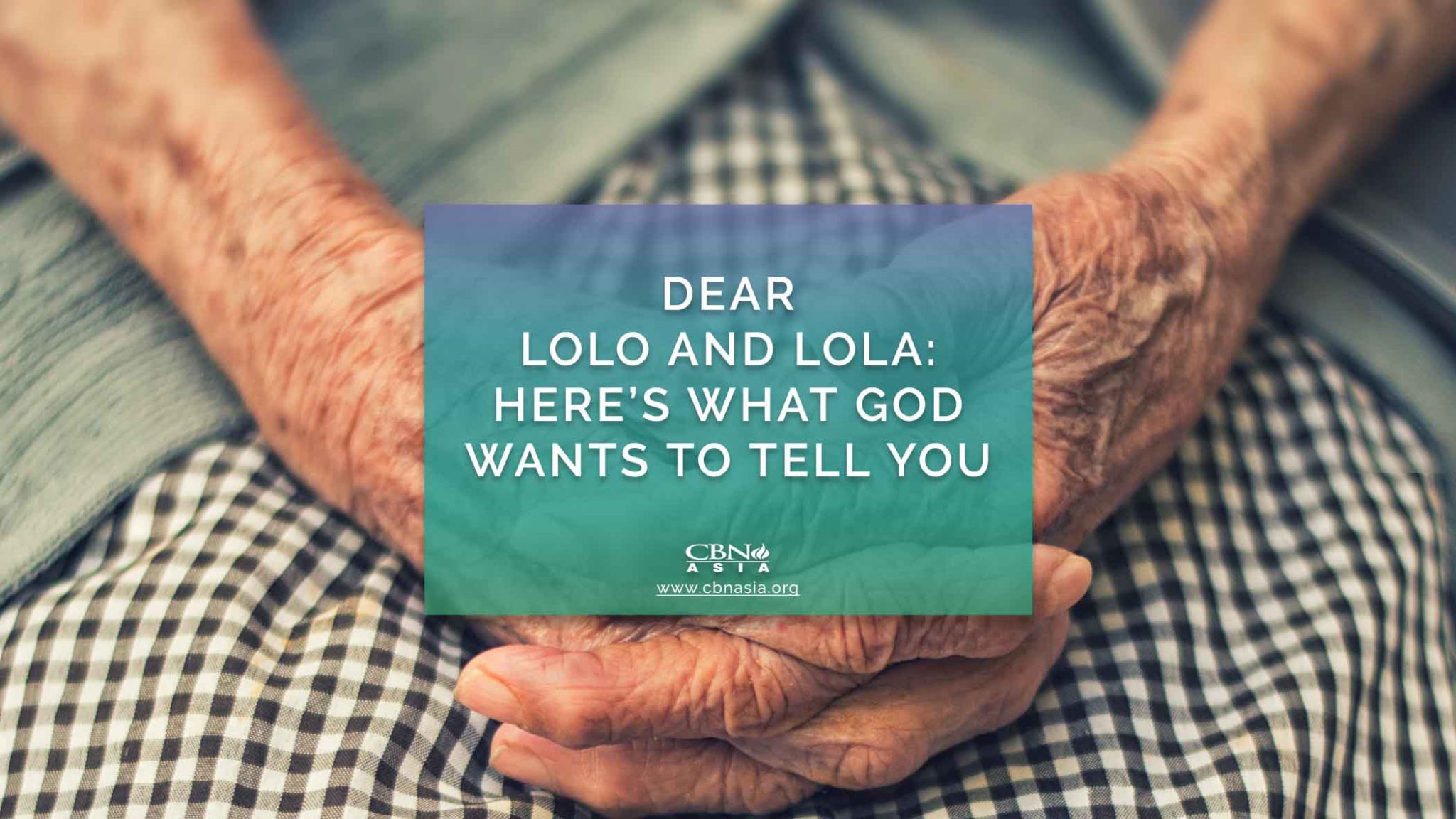 Dear Lolo and Lola,
How are you?
The saying rings true: you are aging like fine wine. Your heart for your children and their children gets bigger over time. How you care for your loved ones is admirable. Your wisdom is impeccable. The struggles and glories of your past inspire the younger generation to live a purposeful and meaningful life. 
You must be delighted with the life you are living, as well as the lives you have touched. Truly, you have been a blessing to many!
This Grandparents' Week, may you be reminded of your worth and encouraged through these messages: 
God is your strength.
Whenever you feel physically weak or emotionally discouraged, know that Jesus Christ will sustain and strengthen you. As He promised you in Isaiah 41:10, "So do not fear, for I am with you; do not be dismayed, for I am your God. I will strengthen you and help you; I will uphold you with my righteous right hand." 
May you always be reminded to put your hope in God (Psalm 42:5) and in His eternal promise.
You're a blessing to the young
.
Isn't it great to know that the Creator of this world trusts and values you so much that He wants to partner with you in bringing people into salvation? 
Through the years He has molded you, equipped you, and now you are more than ready to be a vessel of His wisdom. As you seek God and set the believers an example in speech, in conduct, in love, in faith, in purity (1 Timothy 4:12), be in faith that He will bless your heart too! 
More so, as someone who experienced God's blessing and mercy through life's changing seasons, you are called to be a fountain of blessing and mercy to your loved ones. Just call upon Him and He will surely help you influence and empower the youth. 
God loves you
.
He loves you undeniably and completely. Nothing can change that.
No worries, no struggles and no one can separate you from His unchanging love, as Romans 8:38-39 reminds: "For I am sure that neither death nor life, nor angels nor rulers, nor things present nor things to come, nor powers, nor height nor depth, nor anything else in all creation, will be able to separate us from the love of God in Christ Jesus our Lord."
Because you're assured of His love, go in peace and in confidence that He will lead you in abundant life in the years to come!
Dear Lolo and Lola, you are deeply appreciated and loved – like how God does! Be assured that your Savior hasn't forgotten you, and His glorious work remains alive in your life.
Keep your head high and keep on running the race knowing that God is running with you.
Do you want to take a step closer to God right now? Or do you have some prayer requests? Feel free to call the CBN Asia Prayer Center and we would love to pray for you!