JDP Jack D'Preacher, a rising talent in the gospel rap scene, gets real and raw and captivates listeners with his latest single with Reverb Worship PH titled, Muli—out now on all digital streaming platforms worldwide!
Drawn from firsthand experiences, Muli delves into the depths of sin, addiction, and emotional chains—taking the listeners on a transformative journey of guilt, repentance, and forgiveness. Through his strong rhythmic rap style and solid lyrical flow, JDP Jack D'Preacher fearlessly addresses his personal yet universal struggles and offers hope to anyone who is seeking a fresh start in life.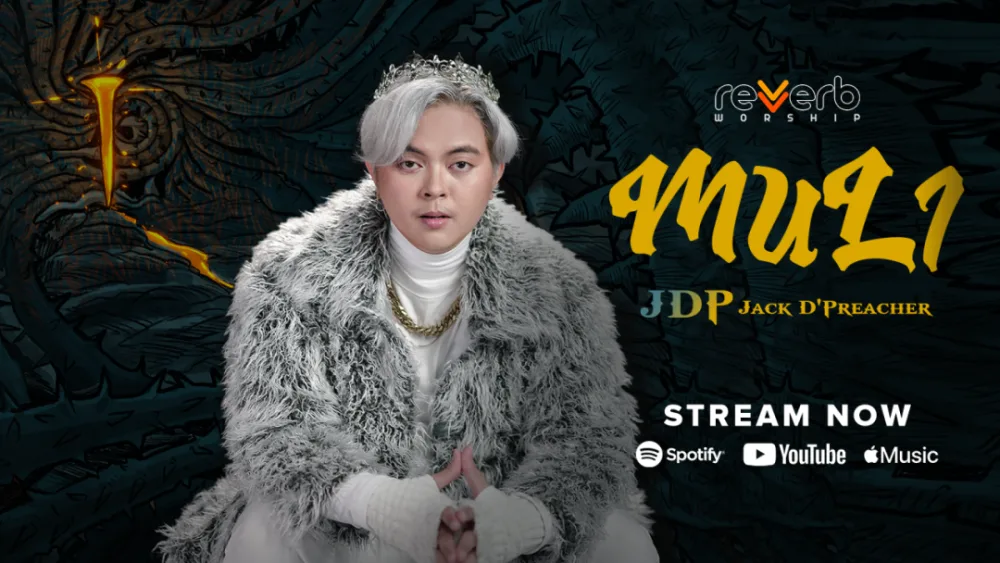 "I am living a double life," JDP Jack D'Preacher confessed. "I have repetitive sins that damaged me, and I want a way out. As Matthew 26:41 says, 'The spirit is willing, but the flesh is weak', Muli is about resisting temptation and how the Lord provides a way out. It reminds everyone that Jesus ​​is forgiving and merciful."
With his unique blend of hip-hop and gospel, the up-and-coming artist delivers a message that resonates with audiences from all walks of life. Muli invites listeners to confront past mistakes, repent, and find comfort in the loving arms of God.
"Sin is not something that we are proud of. It is shameful and we don't want other people to judge us. But if I don't talk about this, then who will? I can't let my fear hinder the amazing grace, power, and miracle that Jesus has done in my life. I wrote this song for people to know that there is hope and freedom in Christ," JDP Jack D'Preacher said.
After successfully producing Christian Contemporary songs in the past three years, CBN Asia's Executive Vice President and Chief Operating Officer John Valdes Tan hopes that Reverb Worship's newest release would inspire listeners anew.
"I am so excited about the release of Muli, Reverb Worship's first venture into rap music. I believe the honesty and rawness of this song will resonate with the listeners of rap. I pray that this song will touch a deep core in their hearts and turn it once again to God."
Experience God's hope and redemption. Stream Muli by JDP Jack D'Preacher on Spotify, Apple Music, and all digital streaming platforms worldwide.
Don't miss Reverb Worship's future music releases! For updates, follow Reverb Worship on Facebook, Instagram, YouTube, and TikTok.