Thank you for your continued partnership with us. Your faithful giving has allowed us to touch lives and witness many stories of hope and lives restored. We cannot help but praise God for His wonderous work! Here is a story I want to share with you.
Operation Blessing, CBN Asia's humanitarian arm, has done numerous medical and dental outreaches to indigenous communities in far-flung areas with our volunteer medical team. This down-to-earth service has served families who find it very hard to access basic healthcare services because of economic constraints and inaccessibility of government facilities. Our team was able to bring healthcare services to various communities across the country through our medical brigades. We thank GOD for the dedication of our volunteers and the generosity of our donors. During this mission, many people were able to consult our volunteer doctors, dentists, and nurses. Aside from receiving treatment and free medicines, beneficiaries were prayed for by our medical team.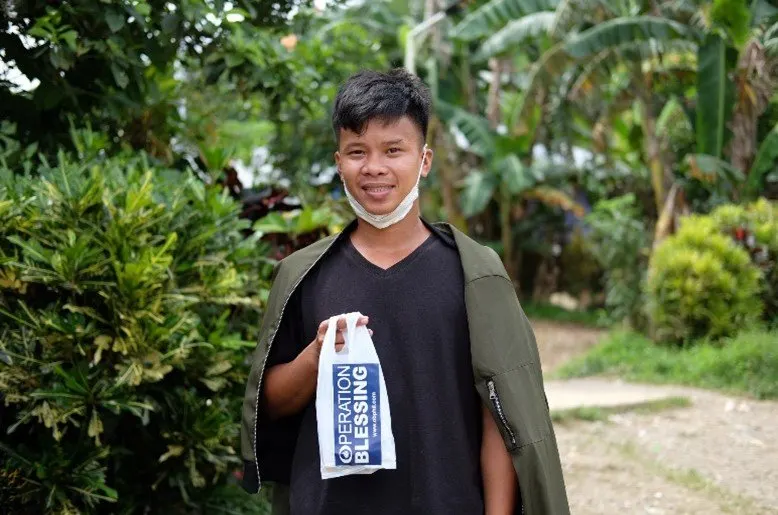 Alex Ala felt fortunate to be a beneficiary of our medical mission in Tacloban. He has been suffering from tooth decay for almost three years, affecting five of his teeth. Each tooth extraction cost five hundred pesos, excluding medicine. He had no choice but to suffer the pain because he could not afford to pay the cost of dental services.
With the help of Operation Blessing medical volunteers, Alex now beams confidently with joy. "I am very thankful that I don't have to spend a lot to have my teeth taken care of. Thank you, Operation Blessing!"
With your continued support we can do more medical and dental missions together to many more communities throughout the Philippines. You make this possible, my dear friend. Your partnership provides a lifeline to people in need, and with your generous giving, we can reach more lives and proclaim the good news through charitable actions as shown by our Lord Jesus Christ.
As you continue to be God's channel of love towards our kababayans, may you receive God's abundant blessings to overflowing. May our LORD always protect and keep you healthy!
In His service,
PETER M. KAIRUZ
President and CEO, CBN Asia
Host, The 700 Club Asia