Have you been a victim of scams?
Have you been despised and rejected?
Is depression taking a toll on you?
Maria Theresa Malit experienced all these aggravating and painful things when she chose to trust some people and partner with them on a business venture.
In her desire to accumulate more earnings, Maria Theresa lost not just hundreds of thousands, not even a few million. In an instant, she lost P16,000,000!
Are you, like Maria Theresa, looking for ways to generate more income?
Do you want to accumulate wealth to have a stable future for your family?
Are you longing for a financial breakthrough?
People who desire these things should not be judged as materialistic and greedy. However, they need guidance and wise counsel because money and material wealth, if not handled wisely, can ruin and destroy a life, relationship, and future.
Maria Theresa can attest to this.
When she got scammed, she did not just lose millions of pesos, she also faced the agonizing decision of her husband when he, instead of backing her up, gave her up and returned her to her parents.
As she endured another shattering blow in her life, she felt despised, alone, unwanted, and hopeless.
After losing all their hard-earned money, her husband leaving her, and risking the future of their children, Maria Theresa sank deep into depression and decided to end her life.
Can you identify yourself with Maria Theresa?
If you are on the verge of giving up because of a painful and hopeless situation, we want you to know that you are not alone in your battle.
When your senses and circumstances tell you that you have reached your end, turn your eyes to the One who has given His life for you to overcome all things. Jesus is there to save you and be your hope!
In your desperation, call upon Him!
That was what Maria Theresa learned when she chanced upon The 700 Club Asia one sleepless night during the most depressing period in life.
She did not just receive hope, she was also blessed by the story of a mother who chose to give cheerfully to the Lord even if it was her last money.
She was inspired to give to the Lord despite her lack and challenges in life because she witnessed the testimony of this mother who experienced the miracle and joy of giving.
"I was challenged by the testimony I watched," Maria Theresa shared. "I tried to donate because I was encouraged after witnessing people giving cheerfully and wholeheartedly."
As she discovered the joy of giving, she started to cultivate her personal relationship with Jesus. Little by little, the Lord healed and restored her relationship with her husband, and eventually with her entire family.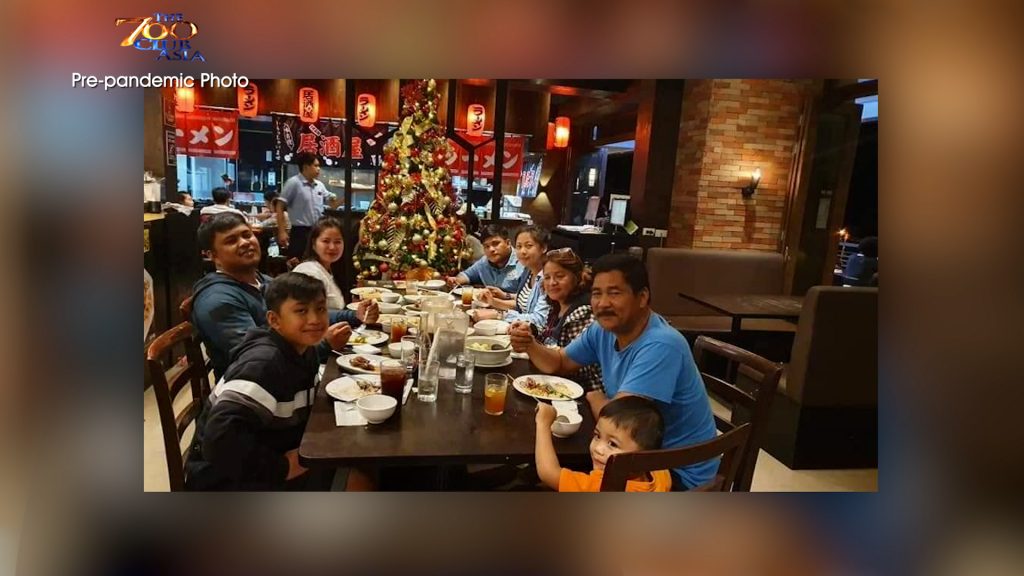 She was amazed by how God truly listens to and answers our prayers. Indeed, God has raised her up from the pit of depression and helplessness.
The Lord did not just restore her relationships, He also enabled them to pay their business mortgage and loans. Even more, He blessed them with new business and a source of income.
Even with the blessings she received, the motivation behind Maria Theresa's giving is her overflowing love to God who gave her a new life filled with His love and reality.
"We will experience true blessing not in material wealth, but through genuine joy in our hearts and peace in our minds."
Are you struggling to find reasons to be hopeful and joyful?
Focus on God!
The Lord can restore what has been broken, what you have lost, and what has been destroyed.
It is a great reason to rejoice! The Lord who created and loved you is mighty and faithful. He can bring joy to your life that nothing else can bring.
What the enemy meant for evil in your life, God can turn it around and use it for your good. Believe that He will turn your mourning into dancing (Psalm 30:11).
When we choose to seek Him, dwell in Him, and trust His Word, He will be more than faithful to show us more of His character and power. Having and experiencing God in our lives is the most wonderful gift we can enjoy.
Would you like to receive His precious gift? We would love to lead you as you make room for Jesus into your life.
Is the Lord prompting you to give and partner with our ministry so we can win more souls for Jesus? You are welcome to partner with us!
May the God of hope fill you with all joy and peace as you trust in him, so that you may overflow with hope by the power of the Holy Spirit (Romans 15:13, NIV)