Daren Dela Cruz saw the excitement in the eyes of her daughter Dea after hearing that they finally have an opportunity to meet Superbook's beloved robot friend, Gizmo, in-person.
As a 10-year-old kid who is an avid fan of CBN Asia's animated series for children, Dea was only used to seeing Gizmo, Joy, and Chris on YouTube. Daren knew that her daughter would be thrilled to attend the event!
True enough, it was a joy to behold when she accompanied Dea to Superbook's Gizmo on the Go caravan at Robinson's Place Angeles, Pampanga, last June 5.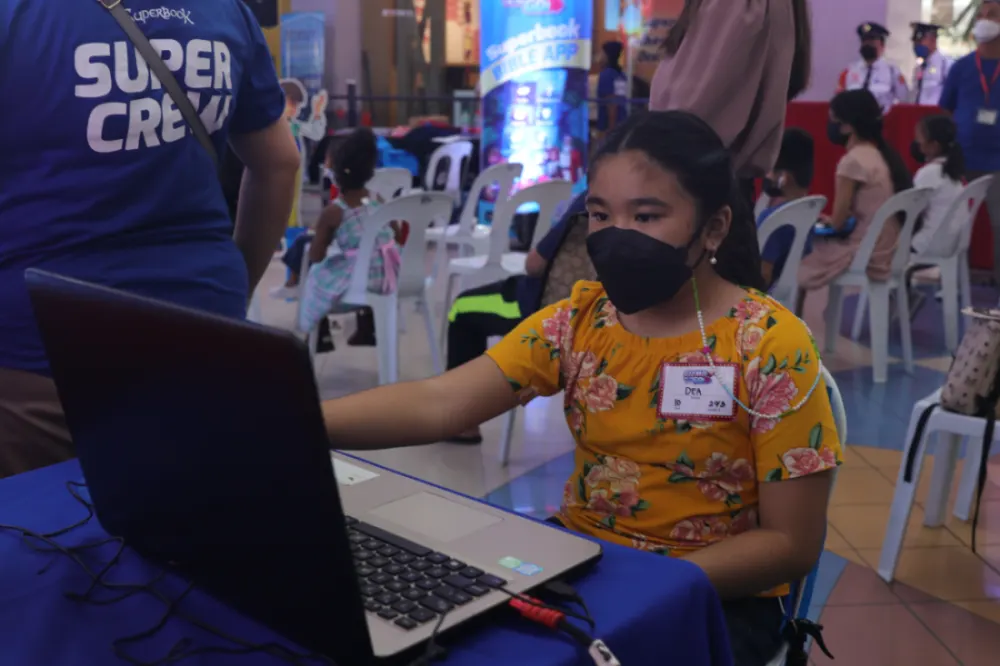 Daren said that Superbook is a great help in teaching Dea godly values. Watching an episode per day teaches her kid how to pray and be strong in life.
Not only do both of them find Superbook fun and exciting, but they are also thankful how each episode gives Dea a better understanding of the Bible.
While attending Gizmo on the Go at Robinson's Angeles, Dea had so much fun playing Superbook games including "Escape to Egypt" and "Harvest Rush." She was so thrilled to take a picture with her robot friend, Gizmo!
It was truly a fun day not just for the kids but also for their parents. The crowd was filled with both kids and their families who received Superbook gifts as they joined the games and showcased their talents on stage.
It was a remarkable day for the children and adults who all discovered the character of God—their source of strength and confidence.
Like Dea, do you also want to meet Gizmo and the rest of the Super Crew?
Gizmo on the Go will visit more places across the country!
Follow Batang Superbook on Facebook, Instagram, Twitter, YouTube, and TikTok to get updates on Gizmo's next visit.
Check out Superbook items for your children, too! Visit SuperGifts PH on Shopee and Lazada today.